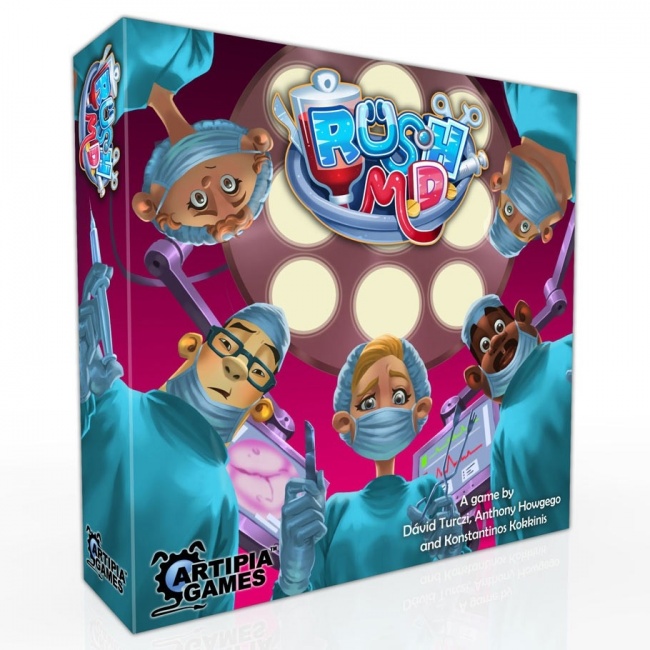 Lucky Duck Games will release
Rush M.D.
, a new board game by Artipia Games, in May 2020.
Rush M.D. is a real-time, cooperative board game that simulates the pressure situations encountered in the medical profession. It utilizes a worker-placement mechanic coupled with an hourglass. The hourglass represents a doctor, controlled by a single player, running around the hospital performing various tasks. There are also four Nurse hourglasses that can be used by any player to help handle medicating the patients or getting necessary medical supplies to carry out exams. Workers can be placed on action spaces while the hourglass is running, but when time is up, decisions must be made. Players will have four rounds, consisting four minutes each, to confront the challenges of the medical center and succeed in treating patients.
This game is for one to four players, ages 14 and up, and plays it 30 to 45 minutes. It will retail for $59.99.
Lucky Duck Games released It's a Wonderful World, a empire-building board game, into trade on November 20 (see "Expand An Empire in 'It's a Wonderful World'").