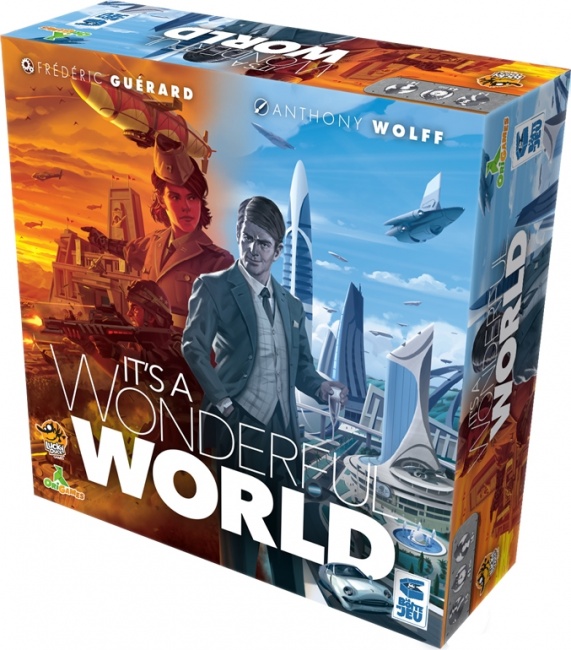 Lucky Duck Games will release
It's a Wonderful World
, an empire-building board game, into trade on November 20.
In It's a Wonderful World, players are in charge of an expanding empire and must develop it faster and better than their competitors. Each round, players draft cards used to produce Resources and develop their Empire. After drafting cards, players recycle some of them to gain Resources or use them for Construction to produce Resources each round and/or acquire Victory Points. The game last four rounds, and the player with the most Victory Points is the winner.

It's a Wonderful World is for one to five players, ages 14 and up, and plays in 45 minutes. It will retail for $44.99.
Lucky Duck also will release Paranormal Detectives in October (see "Lucky Duck Goes Ghost Hunting in 'Paranormal Detectives' ").