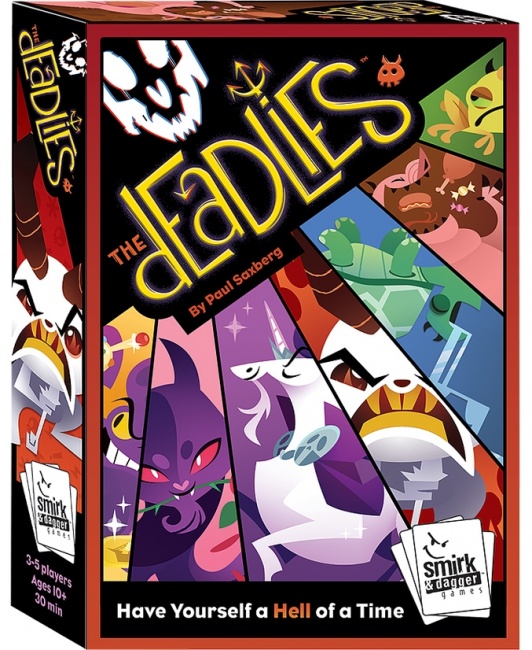 Smirk and Dagger will release
The Deadlies
, a card game designed by Paul Saxberg with art by Leah Fuhrman, on March 11.
This new card game is themed around the Seven Deadly Sins, and the goal of the game is for players to get rid of them from their hand. Players try to play as many cards as they can each turn in an attempt to empty their hands three times to win the game. It is a quick-to-learn card game with a humorous aesthetic as the Seven Deadly Sins are depicted as cute animals of evil.
This game is for three to five players, ages 10 and up, and it plays is 30 minutes. The Deadlies retails for $14.99.