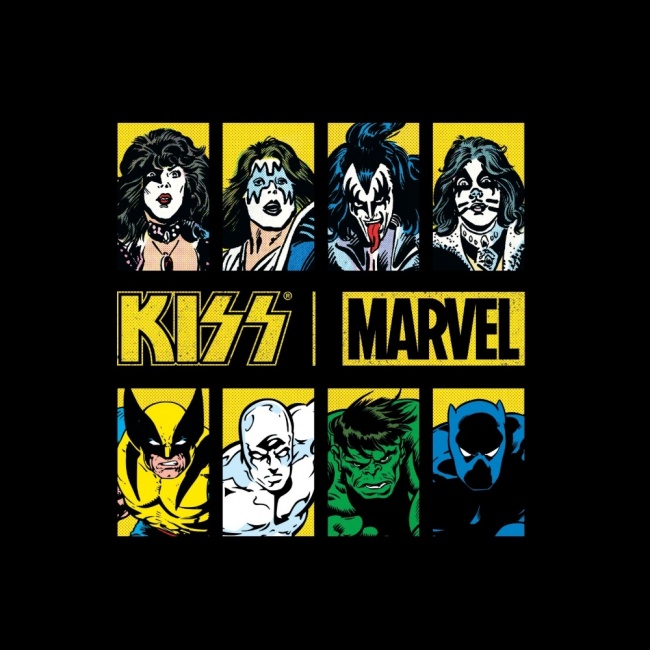 Marvel has signed an licensing agreement with the legendary rock band KISS for rights to produce a variety of co-branded apparel, accessories, home goods and more according to
LicenseGlobal
.
If there is anything KISS is known for, outside of the realm of rocking all night, partying every day, and their make-up application skills, it's an acute ability to sell their brand effectively for merchandising. While they've worked with a few comic book companies in the past (see "KISS Returns to Comics With Archie & IDW" and also, " Preview: 'KISS/Zombies' #1"), their relationship with Marvel goes back to the 70's where the band made appearances in an assortment of their titles as Paul Stanley and Gene Simmons noted in their commentary about the deal:
"[It's] a privilege and an honor to follow up our debut 1978 Marvel relationship, KISS Comics, where we met Spider-Man, Dr. Doom and the Fantastic Four with this new partnership," say Paul Stanley and Gene Simmons, KISS. "This is as cool as it gets."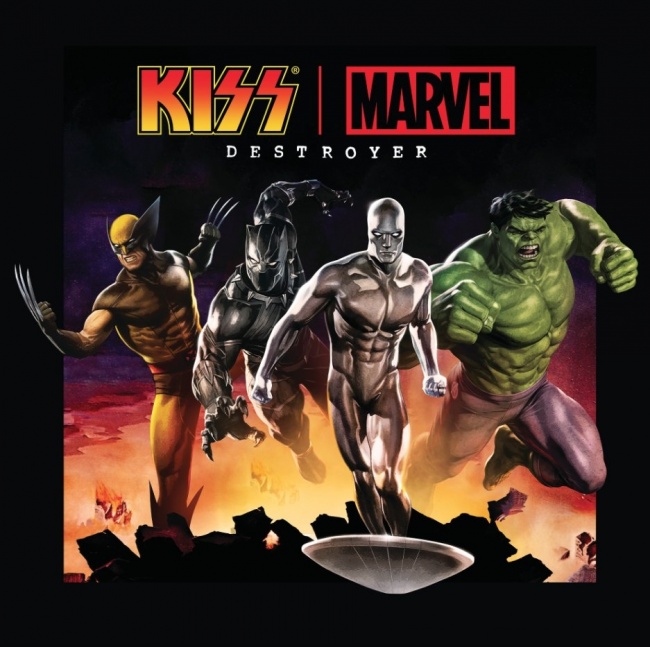 Products proposed in the deal include accessories and drinkware by Bioworld, home goods by Jay Franco, posters by Trends International, and print-on-demand apparel by Fifth Sun (launched in January 2020).