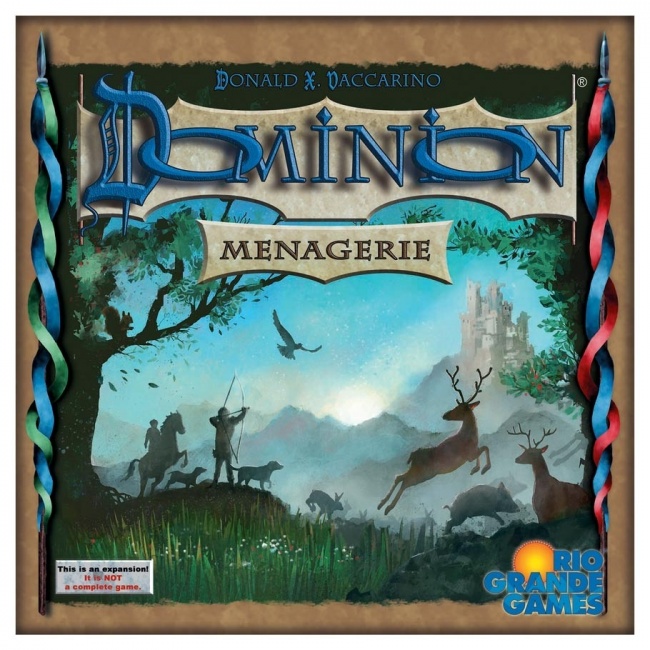 Rio Grande Games will release
Dominion: Menagerie
, a new expansion for
Dominion
deck-building game, in March 2020.
In Dominion: Menagerie, players are trying to achieve dominion over the animals by building their own menagerie on their lands. This thirteenth expansion to Dominion includes a total of 400 cards with 30 new Kingdom cards. There are Horses that can save a draw for later, exile mats for cards to be sent to and rescued from, ways that give Actions another option, and Events return. This expansion requires the base game to play, and can be added to other expansions in the Dominion series.
The game box includes 400 cards, an organizer tray, 6 player exile mats, an organizing inlay, and a rulebook. It supports two to four players, ages 14 and up, plays in 30 minutes, and will retail for $44.95.
Rio Grande Games recently released Monster Baby Rescue! in late November (see "Save Little Lost Monsters in 'Monster Baby Rescue!'").