The manga publisher Seven Seas Entertainment has announced nine new manga series that will launch in Fall 2020. The list is as follows: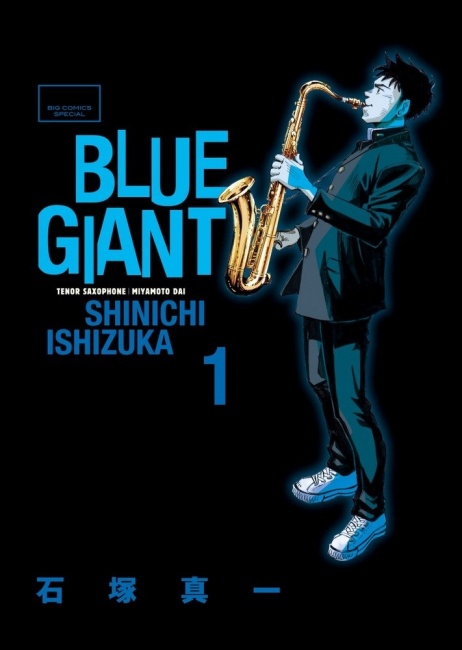 Blue Giant
: This manga, which won several awards in Japan, follows the story of high school student Miyamoto Dai, who is inspired to take up the saxophone after seeing jazz performed live for the first time. Dai has no formal training or musical background, but he is so moved by what he heard that he is determined to master the sax. The series is being released in five two-in-one omnibus volumes, and the first will be out on October 27 with an MSRP of $19.99.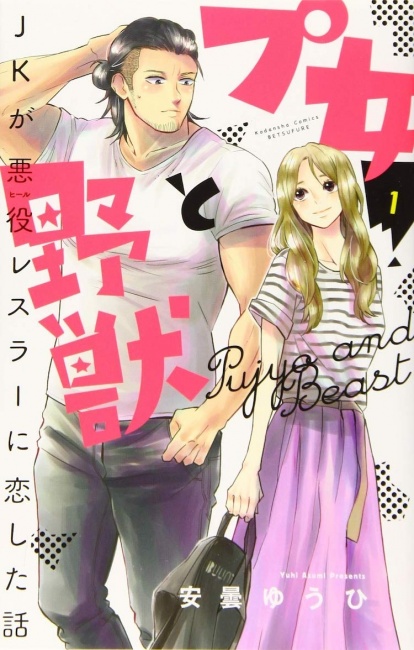 Cutie and the Beast
: Professional wrestling may not be the first thing that comes to mind when one thinks of shoujo manga, but this sweet love story is all about contrasts. When he's in the ring and in front of the cameras, Kuga is a snarling beast, but off camera, he's a big ol' softie. Momoka is a big fan, and her letters to him are just the start of an unusual relationship. The first volume is scheduled for October 6 and will have an MSRP $12.99.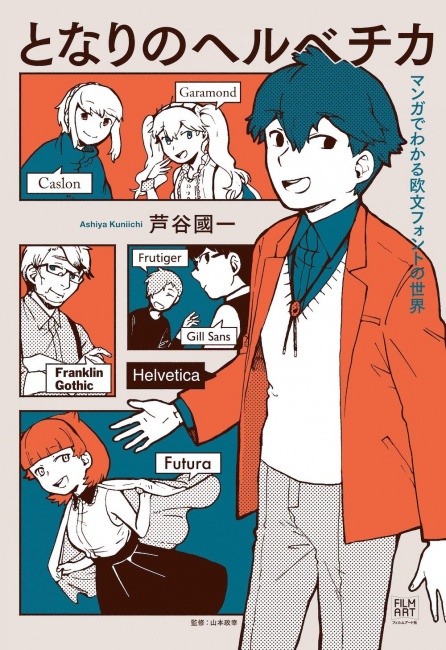 What the Font? A Manga Guide to Western Typeface
: You gotta hand it to Seven Seas because they license some really different stuff, and this one-shot manga is a strong example. A hapless sales rep has to fill in when the designer at his production company goes AWOL. Fortunately, a personified Helvetica comes along and leads him on a tour of the mysteries of typography, introducing him to anthropomorphized versions of various fonts along the way. The book is scheduled for a September 22 release, and it will have an MSRP of $13.99.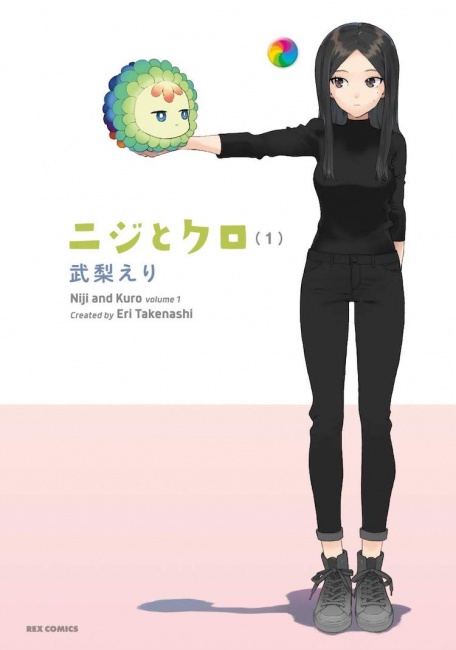 Rainbow and Black
: From Eri Takenashi, creator of
Kannagi: Crazy Shrine Maidens,
comes a new slice-of-life series about a college student and the rainbow-colored, bird-like companion that has suddenly appeared in her life, bringing a touch of color to her formerly black and white existence. Seven Seas will publish the series in large-trim editions, with the first volume slated for November 22 and an MSRP of $13.99.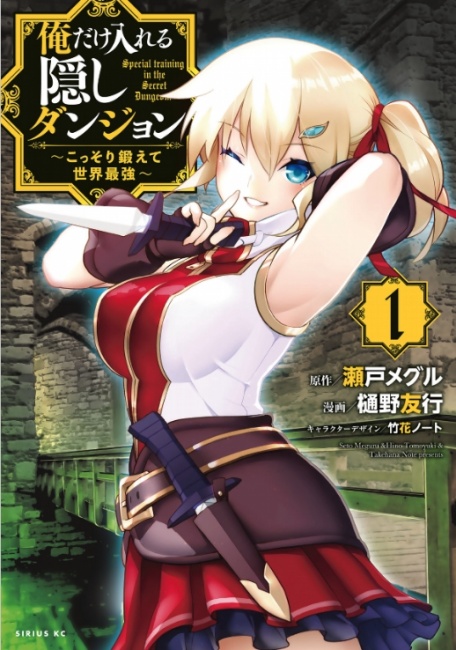 The Hidden Dungeon Only I Can Enter
: Noir, the hero of this fantasy series, has only one real power: He can get advice from a great sage, although doing so gives him headaches. Since his prospects for the future are dim, he asks the sage for guidance and learns of a secret dungeon, filled with strange creatures and magical objects, where he can hone his adventuring skills and hopefully improve his outlook for the future. Seven Seas has licensed both the manga and the light novel series; the first volume of the light novels is due out on October 6 with an MSRP of $13.99 and the first volume of the manga is scheduled for November 3 with an MSRP of $12.99.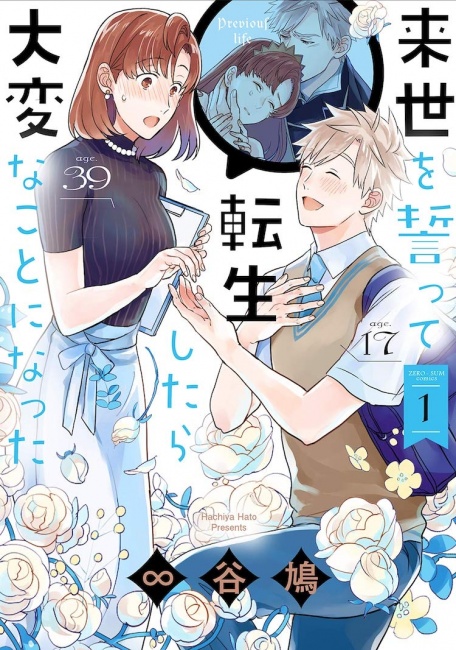 We Swore to Meet in the Next Life and That's When Things Got Weird
: A princess and a knight fall in love but cannot be together, so they promise each other they will be reunited in a future life. When they meet in the future, though, there's a complication: They were born in different years, so she's 39 and he's only 17. Nonetheless, when the teenager meets his beloved from a past life, he recognizes her at once and is determined to rekindle their romance. The first volume will be released on September 15 with an MSRP of $12.99.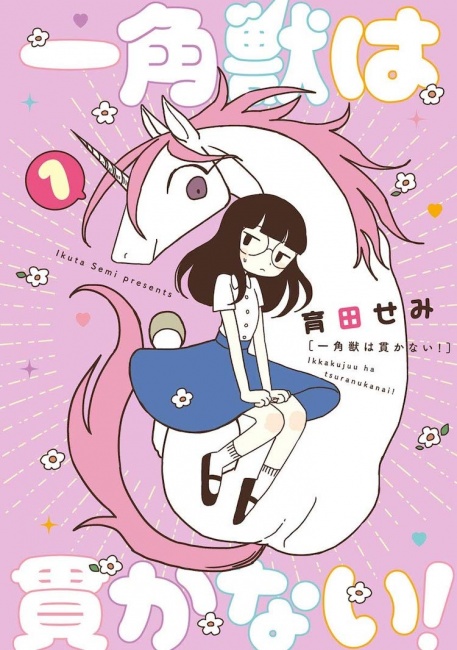 Unicorns Aren't Horny
: Emuko isn't interested in romance. Although she's in her mid-20s, she's a virgin and has never even dated. Her roommate is a unicorn named Sea Urchin, and as we all know, unicorns love virgins. Indeed, Sea Urchin loves Emuko, maybe a little more than is appropriate. And as for Emuko, she wonders about what she has been missing. The first volume of this interspecies comedy is scheduled for November 10 and will have an MSRP of $13.99.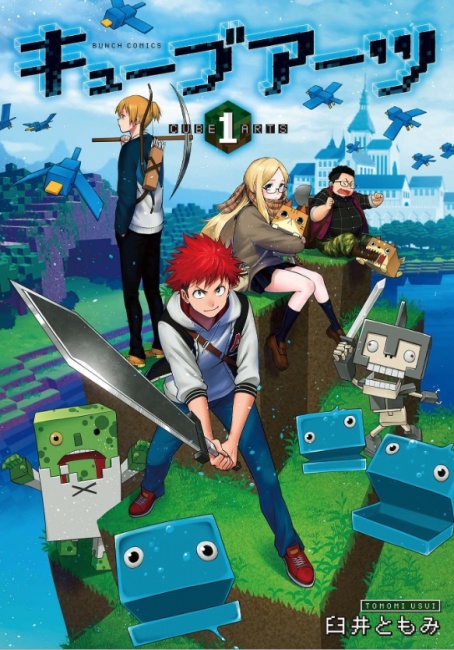 Cube Arts
: Hmm, this manga is about a video game where the players build things with cubes. Why does that sound familiar? This game is an immersive virtual reality game, though, and when a group of high school students are chosen as beta testers, they encounter a world filled with possibilities but also with danger. The series will launch on September 1 with an MSRP of $12.99.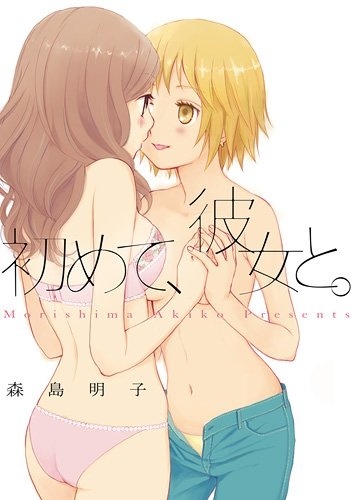 The Conditions of Paradise: Our First Time
and
The Conditions of Paradise: Azure Dream
: Seven Seas licensed the yuri short story collection
The Conditions of Paradise,
by Akiko Morishima, and it must have done well because they are following it up with two more anthologies.
The Conditions of Paradise: Our First Time
focuses on couples in the early days of their romances, while
The Conditions of Paradise: Azure Dream
follows lovers who are balancing their work and personal life. Morishima is the creator of
Yuri Bear Storm
(Tokyopop).
The Conditions of Paradise: Our First Time
is scheduled for September 15 and
The Conditions of Paradise: Azure Dream
for November 24. Both titles will have an MSRP of $13.99.
For more great Manga Week coverage, click here!