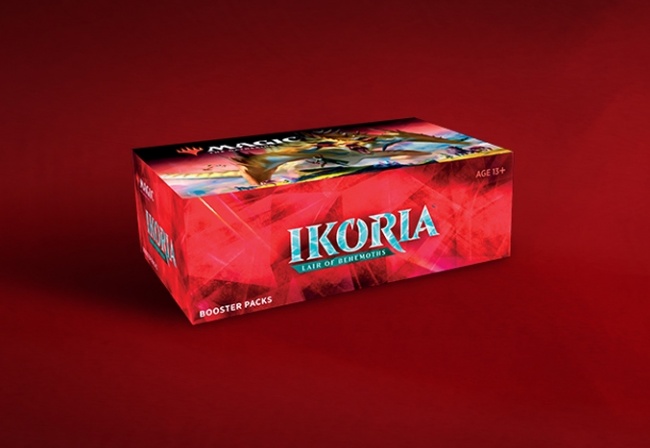 Wizards of the Coast revealed that it will include Box Toppers, cards inserted inside a factory-sealed box of
Magic: The Gathering
cards, for the
Ikoria: Lair of Behemoths
set which is scheduled to come out April 24 (see "
Details Revealed For 'Magic: The Gathering' 'Ikoria: Lair of Behemoths' Product Line
").
As retailers coordinate with their distributors to order Ikoria: Lair of Behemoths, WotC "sweetened the pot" a little bit by adding Box Toppers back into the mix. The last round of the Box Toppers were included in the Ultimate Masters set back in 2018 which were a resounding success as far as the selling product (see "1,764 Booster Boxes Sold Over Holiday Weekend"). WotC also revealed that the Ikoria box toppers will be a little different than the Ultimate Masters ones, but also stated that they would "appeal to collectors, and any player that's into fancy and shiny."
The Box Toppers will come sealed inside a factory box of boosters in addition to the Buy-a-Box promos. These two bonus cards are intended to make entire sealed booster boxes more desirable for consumers to purchase, and also add extra value for retailers as they crack open product to sell loose boosters or set up drafts.