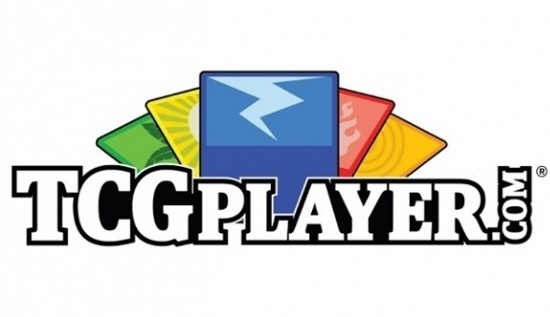 TCGplayer continued the strong sales that kicked off the holiday weekend last Thursday (see "
Over $750K in TCG Sales by Certified Hobby Shops on Thanksgiving Day on TCGplayer
") throughout the weekend, with particularly strong performance for sealed products: 1,764 sold over the weekend.
Magic: The Gathering
was the biggest brand, with 817 boxes sold. Over 10,000 booster boxes of all games combined have been sold on the TCGplayer platform over the past 30 days, including presales of products not yet released.
TCGplayer CEO Chedy Hampson attributes the growth in sealed product sales on the platform to low commission rates. "Our commission rate on sealed products I just 2.75%," he said. "By understanding stores' pain when selling sealed products, we've been able to provide a way to sell online profitably."
Sales over the weekend topped $3 million on the platform, with 74% of that sold by Certified hobby retailers. In addition to sealed boxes, 1.5 million single cards were sold, with nearly 500,000 products shipped by TCGplayer's warehouse on behalf of over 750 brick-and-mortar retailers. The company ran a sale with 15% of purchases in store credit applied to customer accounts for use on future purchases.
TCGplayer also shared its bestseller charts with the top five products (in pieces) sold on the marketplace for its top six games:
The top 5 products sold on the marketplace (by game):
Thanksgiving Weekend Top Selling Products by TCG

Magic: The Gathering

1

Ultimate Masters Booster Box

2

Steam Vents

3

Sacred Foundry

4

Assassins Trophy

5

Lightning Bolt

Yu-Gi-Oh!

1

Rivalry of Warlords

2

Gozen Match

3

Twin Twisters

4

Knightmare Phoenix

5

Prank Kids Place

Pokemon

1

Guzma

2

Ditto Prism Star

3

Professor Elm's Lecture

4

Dialga GX

5

Alolan Ninetales GX

Dragon Ball Super Card Game

1

A Child's Wish

2

Fortuneteller Baba, Earth's Seer

3

Gogeta Hero Revived

4

Super 17 Cell Absorbed

5

Deadly Defender Vegeta

Cardfight!! Vanguard

1

Blue Storm Dragon, Maelstrom

2

Gwynn the Ripper

3

Darkness Maiden, Macha

4

Dark Shield, Mac Lir

5

Golden Beast Tamer

Transformers

1

Grimlock Dinobot Leader

2

Roll Out

3

Dino Chomp

4

Transformers TCG Wave 1 Booster Box

5

Rapid Conversion