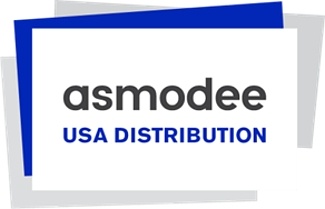 Asmodee announced dozens of MSRP increases, most ranging from 10-20%, on key game lines at GAMA Expo today. The changes affect evergreen lines including
Catan, Pandemic, Ticket to Ride
, and others. Retailers will be able to order the affected titles at the current prices through April 30; the new prices will take effect on May 1. The price increases are related to underlying cost inflation over the past several years, a period during which Asmodee has kept pricing flat.
Asmodee USA – Price Increases

Item #

UPC

Title

Current MSRP

New MSRP

CN3071

0029877030712

Catan

$49.00

$55.00

CN3072

0029877030729

Catan Ext: 5-6 Player

$25.00

$30.00

ZM7101

0681706711003

Pandemic

$39.99

$44.99

DO7201

0824968717912

Ticket to Ride

$49.99

$54.99

SEV07

5425016923818

7 Wonders Duel

$29.99

$34.99

VA65

9781589947207

A Game of Thrones Board Game 2nd Ed

$59.95

$64.95

AHB01

0841333107147

Arkham Horror: 3rd Edition

$64.95

$69.95

AHC01

0841333101633

Arkham Horror: The Card Game

$39.95

$44.95

CPT01

3760146643123

Captain Sonar

$49.99

$54.99

ZM7810

0681706781006

Carcassonne

$34.99

$39.99

ZM7856

841333104344

Carcassonne Big Box 2017

$79.99

$89.99

CN3073

029877030736

Catan Exp: Seafarers

$49.00

$55.00

CN3074

029877030743

Catan Ext: Seafarers 5-6 Player

$25.00

$30.00

CN3077

029877030774

Catan Exp: Cities & Knights

$49.00

$55.00

CN3078

029877030781

Catan Ext: Cities & Knights 5-6 Player

$25.00

$30.00

CN3079

029877030798

Catan Exp: Traders & Barbarians

$49.00

$55.00

CONC01

5425016921944

Concept

$39.99

$44.99

DIX01

9782914849654

Dixit

$34.99

$39.99

HBO10

841333100018

HBO Game of Thrones Trivia Game

$39.95

$44.95

MYST01

3558380029564

Mysterium

$49.99

$54.99

ZM7170

0681706711706

Pandemic: Legacy Season 1 (Blue Edition)

$69.99

$79.99

ZM7171

0681706711713

Pandemic: Legacy Season 1 (Red Edition)

$69.99

$79.99

LK3505

029877035052

Patchwork

$29.99

$34.99

SPL01

3558380021537

Splendor

$39.99

$44.99

SWL01

841333104436

Star Wars Legion: Core Set

$89.95

$99.95

DO7202

824968717929

Ticket to Ride: Europe

$49.99

$54.99

DO7226

824968720028

Ticket to Ride: Rails & Sails

$79.99

$84.99
Asmodee Head of North American Distribution Andre Kieren told ICv2 that tariffs on goods coming from China were not having any impact on prices. "The trade war that we are in the middle of with China has cooled off quite a lot," he said. "There's not been any additional tariffs, as of right now, our products have been unaffected. We haven't done any tariff related increases. If we did do that, we would do it as a surcharge on a temporary basis. It would go alongside of the tariff and be removed when the tariff was removed."

Asmodee is going to continue its current Minimum Advertised Price policy, which sets 20% off as the minimum price that retailers can advertise for its products (see "Asmodee North America Moves to MAP"). Asmodee currently uses three externally provided software systems ad two full-time employees to monitor online pricing, Kieren told us.

We asked Kieren about Asmodee's assessment of the success of the policy, and about reports we've received from retailers about widespread online discounting of Asmodee products below the MAP threshold over the recent holiday season. Kieren said that he expects to receive feedback from retailers on the program at GAMA Expo and will then consider any changes with the help of outside legal counsel specializing in such issues.

Asmodee also announced a major shift in its business model in the U.S. (see "Asmodee USA Distribution Making Massive Shift"), a new exclusive distribution agreement with Mantic Games for its Hellboy: The Board Game line (see "Asmodee Acquires Exclusive U.S. Rights to Mantic's 'Hellboy: The Board Game'"), and an end to its practice of providing replacement parts for games (see "Asmodee Ends Parts Replacement Services on Its Games").