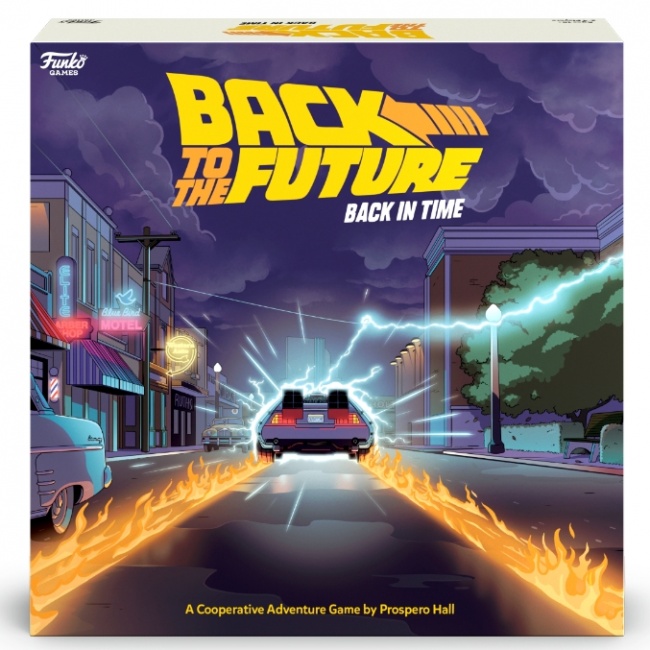 Funko, Inc. will release
Back to the Future: Back in Time
this June.
Back to the Future: Back in Time puts players in the roles of Marty Mcfly, Doc Brown, Jennifer Park, and Einstein in a race against time. Players have to work together to defeat Biff and his gang while making sure Marty's parents fall in love. The game features cinematic moments from the 1980s film and a 3D clock tower that acts as a dice-rolling randomizer. The game box includes a game board, a DeLorean time machine miniature, 7 character miniatures, clock dice tower, 4 character mats, a love meter, a turn tracker, 6 McFly family photo sections, 3 DeLorean part tiles, 44 power tiles, 79 game cards, 3 knockdown tokens, 2 tracker cubes, 8 dice, and instructions.
Back to the Future: Back in Time is for two to four players, ages 10 and up, and plays in 50 minutes. This game will retail for $29.99 and releases in June.
Funko will also release the Godzilla: Tokyo Clash Strategy Game in June (see "Funko Tears Up Tokyo in 'GODZILLA: TOKYO CLASH''").