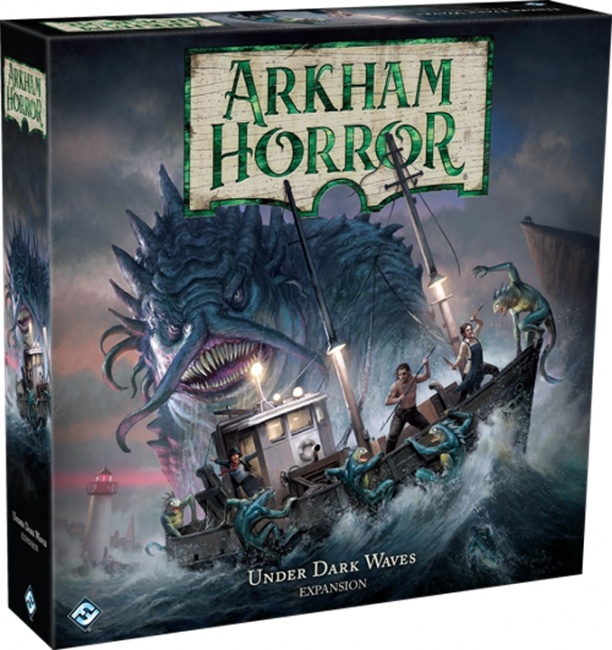 Fantasy Flight Games revealed
Under Dark Waves
, the next expansion for
Arkham Horror
, for release in Q3.
Off the New England coast, evil creeps along the shoreline and under the water's surface as villagers go missing on a regular basis. In this new large box expansion for Arkham Horror, players investigate the other plagued towns of Massachusetts. The expansion comes with 2 new double-sided tiles for Kingsport and Innsmouth as well as eight new investigators. There are also 150 encounter and event cards, new assets, monsters, conditions, and a terror mechanic.
Under Dark Waves will retail for $54.95.
Fantasy Flight Games also announced Return to the Forgotten Age upgrade expansion for Arkham Horror: The Card Game which will release into trade in Q2 (see "'Arkham Horror: The Card Game' Revisits 'The Forgotten Age' In Upcoming Expansion ").