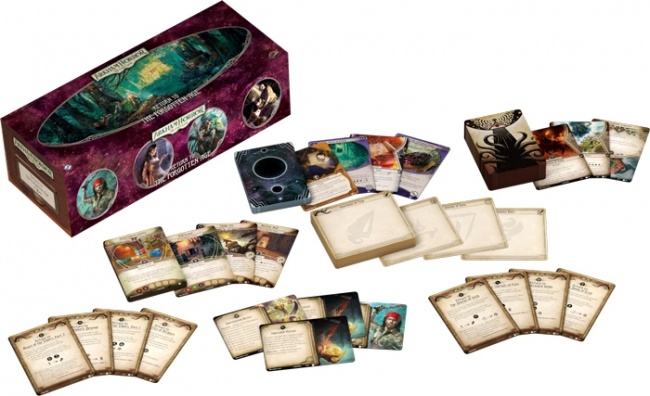 Fantasy Flight Games announced
Return to the Forgotten Age
upgrade expansion for
Arkham Horror: The Card Game
which will release into trade in Q2.
In this upgrade expansion, players will find an array of scenario cards and encounter sets that can be added to scenarios from The Forgotten Age (see "'Arkham Horror: The Card Game' Visits 'The Forgotten Age'") The new player cards found in this set represent upgraded cards from The Forgotten Age which give players new options for decks. This upgrade expansion also comes with a full assortment of card dividers so players can more easily sort and store their campaigns.
Return to the Forgotten Age upgrade expansion will retail for $29.95.
Fantasy Flight Games also announced The Blob That Ate Everything for release in Q2 2020 (see "Blackwater is Being Eaten Alive in New 'Arkham Horror: The Card Game' Expansion").
Click on Gallery below for full-size images!