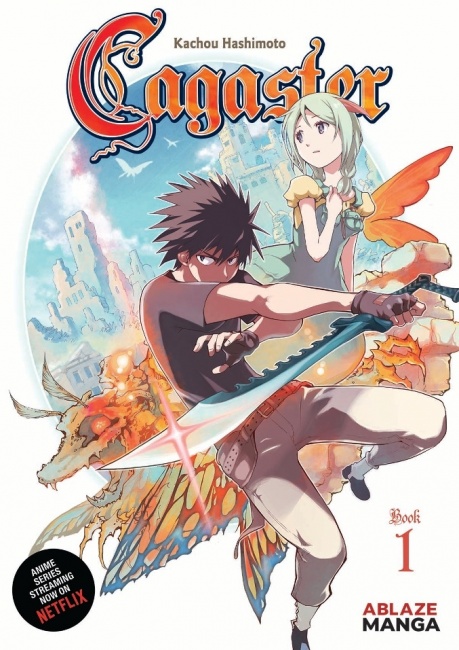 Exclusive:
Ablaze Publishing, which was founded in 2019 and began with publishing
bandes dessinees
, (see "
Ambitious New Comics Publisher Launches with Adlard BD
") is launching a manga line, ICv2 has learned. The first title in the new Ablaze manga line will be
Cagaster,
by Kachou Hashimoto, a six-volume series that is the basis for the Netflix anime
Cagaster of an Insect Cage.
The first volume will be released in June, and Ablaze plans to publish a volume each month following until the series is completed in November.
Cagaster
is a post-apocalyptic shonen sci-fi action story with overtones of
Mad Max
and
Attack on Titan
. In the year 2125, a plague arises that turns people into giant man-eating insects. The disease affects one out of every 1,000 people and eventually causes the collapse of civilization. The story picks up 30 years later and follows an adventurer and insect exterminator named Kidou as he battles giant insects, searches for his friend Ilie's missing mother, and tries to unravel the cause of the plague as well as the mystery of how to stop it.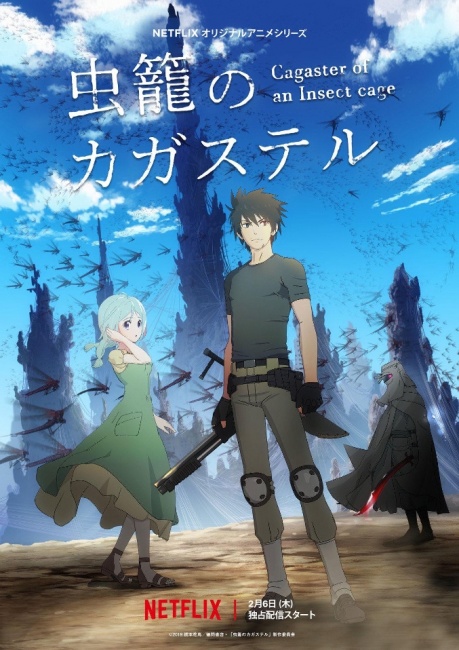 The series was adapted into anime by Gonzo Animation, under the supervision of director Koichi Chigira (
Tokyo Babylon, Full Metal Panic!, Last Exile
). (Trailer for the anime below.)
Rich Young, co-founder of Ablaze and its VP of Business Development, says that Ablaze's plans call for "curating a select manga line," and that more manga titles will be announced in the next few months.
Click here
for a 15-page preview of the first volume.