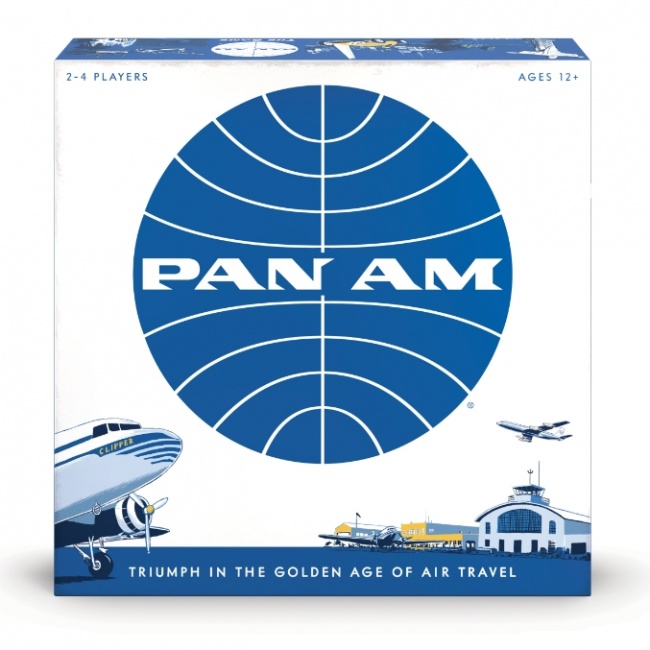 Funko, Inc. will release
Pan Am
this June.
Pan Am is a worker-placement strategy game where players take control of their own airlines to compete against each other and Pan American World Airways. Players will try to build their own airline empire as they bid on lucrative landing rights in exotic locales, buy bigger and better planes, and even sell their routes to rival Pan Am for a tidy profit. The game features random, game-altering historical events to provide a different play experience every time. Pan Am includes a game board, 2 multi-bay plane hangars, 52 plane miniatures (Trimotors, Clippers, Cruisers, and Jets), 20 engineer tokens, 20 airport tokens, 4 player mats, 4 income trackers, 28 event cards, 50 destination cards, 40 directive cards, 60 Pan Am stock cards, 40 Pan Am route markers, 75 money tokens, cruiser and jet tiles, a first player marker, a stock marker and base, and a Pan Am die.
Pan Am is for 2 to 4 players, ages 12 and up, and plays in 60 minutes. The game will retail for $34.99 and will launch in June to Target stores with a mass trade release in October.
Funko has announced plans for 2020 (see "Funko Plans 'Dozens of New Games' in 2020").