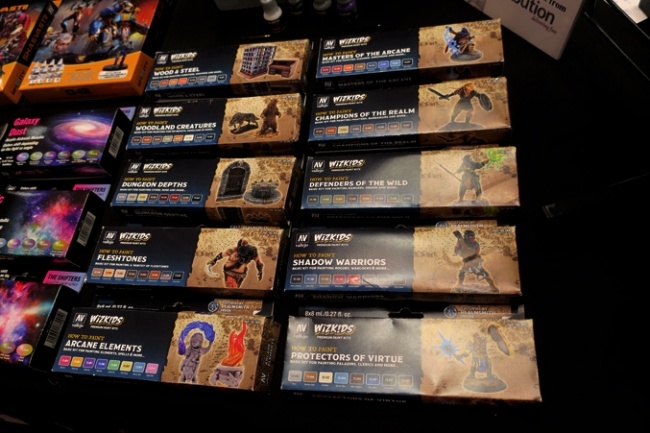 Acrylicos Vallejo will release a new line of paints for WizKids miniatures which are expected to be in the market by June.
The new line of WizKids paints will come in two forms. The first product will be two different 40-paint starter cases which will feature base colors among other colors designed for the hard plastic miniatures. These two paint cases will retail for $88.00.
The second group of WizKids paint products will be technical sets. These sets will come with 8 paints each, and will be focused on painting specific character types and creatures. Each set will retail for $17.76.
Also, WizKids will release new single-count monster packs and larger-sized monster miniatures for the Dungeons & Dragons Nolzur's Marvelous Miniatures line to hit stores in August 2020 (see "WizKids Unveils More Monsters for Next 'Dungeons & Dragons Nolzur's Marvelous Miniatures' Wave").