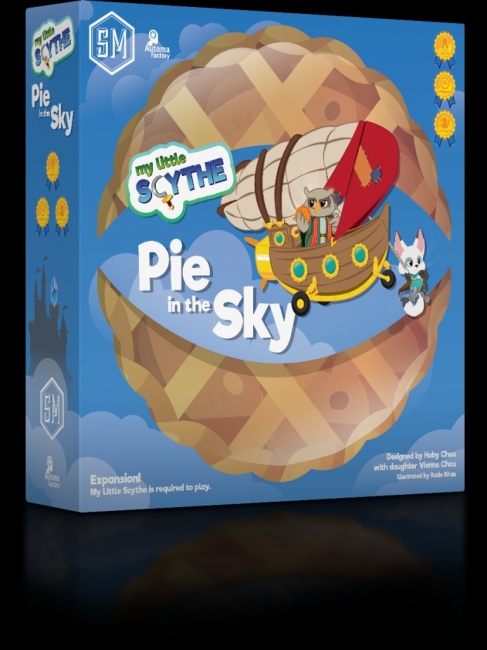 Stonemaier Games has revealed plans for
Pie in the Sky
, an expansion for
My Little Scythe
, the all ages version of the hit game
Scythe
(see "
Stonemaier Games Courts Families with First All-Ages Game
"). The expansion, which requires the base game to play, takes place on the eve of the 3000th Harvest Tournament, and adds an airship, special abilities, two new kingdoms, and more.
Like the base game, the expansion is designed by Hoby Chou with daughter Vienna Chou. Art is by Katie Khau.
The expansion is for one to six players, plays in 45-60 minutes, and is for players eight and up.
Price and release date have not been announced.