Graphic novels for kids are the fastest growing category in comics right now, with sales numbers by title that are much higher than adult graphic novels. The best way to get an idea of what works for these age groups is to look at what's been working all along, because if kids love a book they will come back for more. That's why all the Dog Man books and Raina Telgemeier's graphic novels stay at the top of the sales charts, and sequels and series are so popular. Publishers know this, and a lot of the books slated for this year have a familiar ring to them, although the best bets are the ones that put an original spin on a beloved concept.

Here's a look at some of the kids graphic novels to look forward to in 2020.

Young Readers (Ages 6-10)
One of the most popular series with this age group is Ben Clanton's Narwhal and Jelly, gently goofy graphic novels that follow the adventures of a narwhal and a jellyfish, and the featured titles here have a similar feel, with cute animals doing funny things.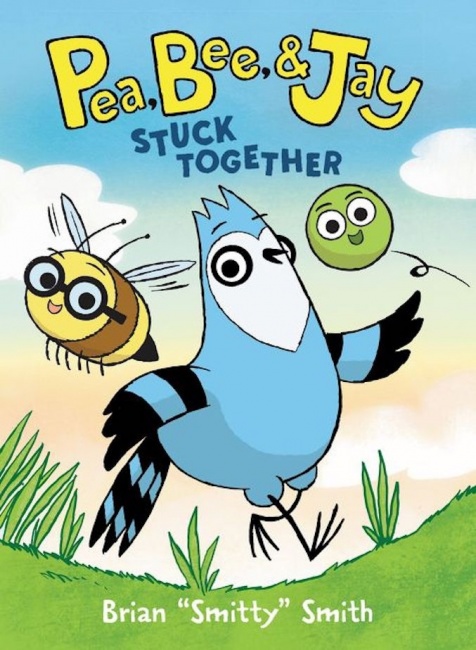 Pea, Bee, & Jay #1: Stuck Together
and
Pea, Bee, & Jay #2: Wannabees,
by Brian "Smitty" Smith: Both these books, which will be released simultaneously, feature the adventures of an unlikely trio: a pea who rolls away from his farm and into a new friendship with a bee and a bird who can't fly. (HarperAlley, September, MSRP: $7.99 paperback/$12.99 hardcover)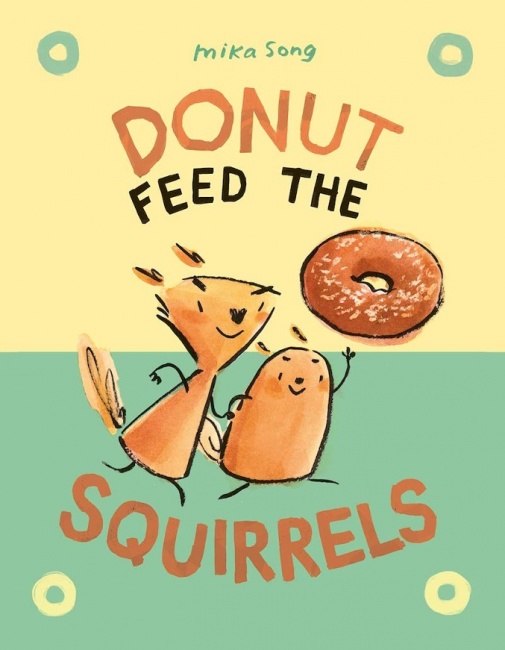 Donut Feed the Squirrels,
by Mika Song: After the pancakes they were planning to eat for breakfast are ruined, two squirrels set out looking for something else to eat and decide to boost some donuts from a food truck. (Random House Graphic, September, MSRP: $12.99 hardcover)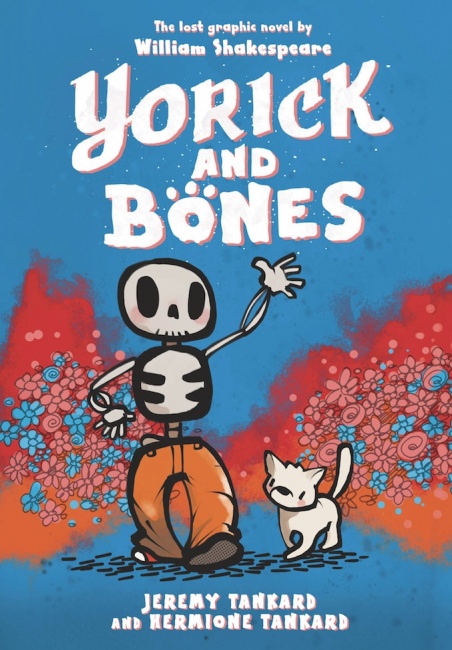 Yorick and Bones,
by Jeremy and Hermione Tankard: Here's another unlikely-friendship story, this one about a skeleton from, as the title suggests, Shakespearean times and the dog who digs him up. Bones (the dog) was just looking for a snack, and Yorick (the skeleton) wants a friend, but since Bones can't talk and Yorick talks like a Shakespearean actor, they are bound to have some misunderstandings. (HarperAlley, May 13, MSRP: $9.99 paperback/$16.99 hardcover)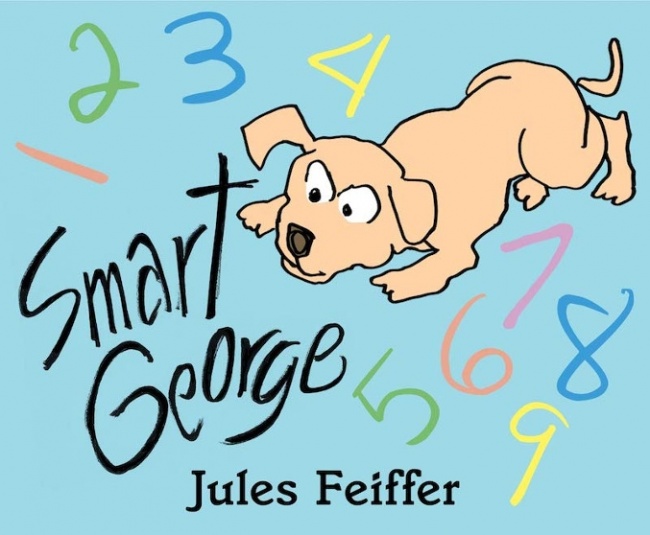 Smart George,
by Jules Feiffer: This is actually a picture book, but it's by Jules Feiffer, who just keeps learning new skills as he ages. George is a puppy and he's super cute, but he's not interested in counting until he has a weird dream and has to count his way out of it. It's a rather surreal take on the traditional counting story, but it's both simple and visually rich, and a real treat for kids or adults. (Michael di Capua Books, an imprint of HaperCollins, June, MSRP: $17.99 hardcover)
Middle Grade (Ages 8-12)
Raina Telgemeier practically invented this category, and a lot of the popular titles are slice-of-life stories, sometimes with a supernatural twist. Here's a look at some that are likely to get some buzz with the tween set this year.
Wonder Pony,
by Marie Spenale: Sixth-grader Louison has been chosen by a toy pony to be the protector of her new boarding school, transforming into a magical girl with the strength of a pony ("Hey, we're more jacked than you think!") to fight off the monsters that attack her school – a broccoli beast, a giant spider, and an overly friendly squirrel. She's not very good at the monster-fighting stuff, but navigating friendships turns out to be even harder. Fans of the new Baby-Sitters Little Sister books or Kristen Gudsnuk's
Making Friends
will find a lot to like here. (BOOM! Studios, April 28, MSRP: $9.99 paperback)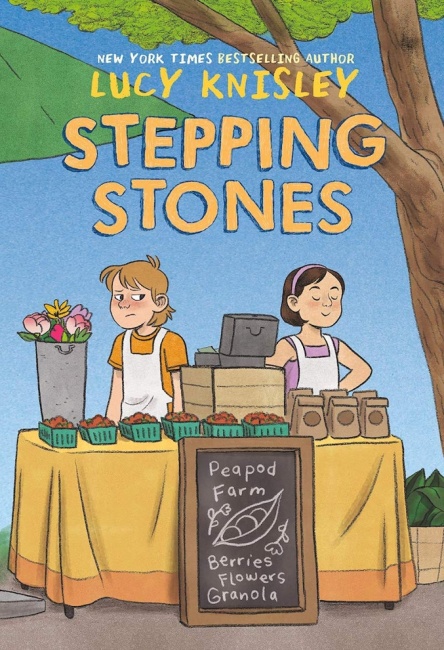 Stepping Stones,
by Lucy Knisley, is a slice-of-life story about a girl who moves from the city for the country after her parents' divorce and has to adjust to a whole new life, including her mother's boyfriend and his two daughters. Knisley is known to older readers for her memoirs, including Relish and Kid Gloves, and this story is loosely based on her experiences as a child. (Random House Graphic, May 5, MSRP: $12.99 paperback/$20.99 hardcover)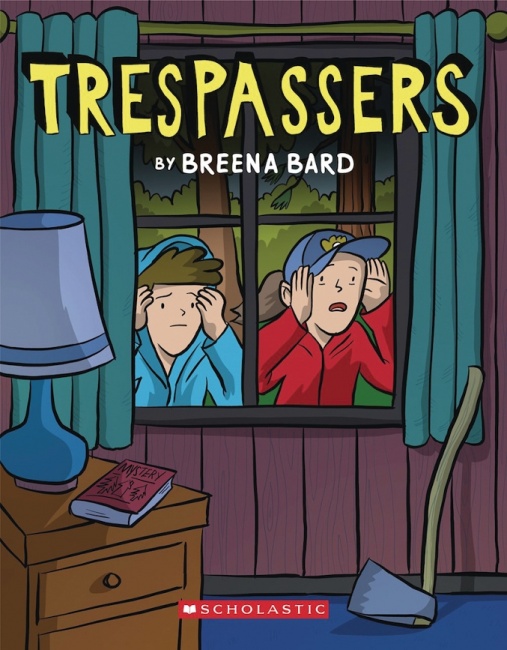 Trespassers,
by Breena Bard: Two girls break into an apparently abandoned house so they can figure out the mystery of who lived there and whether it was the scene of a murder. Set at a lakeside community where the girls' families are vacationing, it's intriguing and just suspenseful enough to keep readers turning the pages. This graphic novel was one of two winners of Graphix's 2017 "Get Published by Graphix" competition. (Graphix, May 6, MSRP: $14.99 paperback/$24.99 hardcover)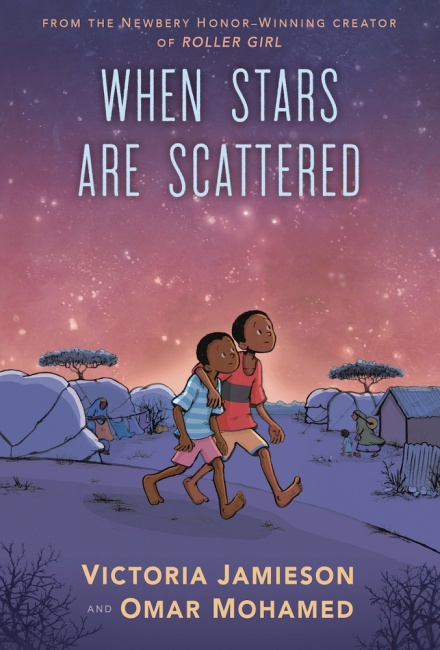 When Stars Are Scattered,
by Victoria Jamieson and Omar Mohamed: Watch for this book to get a lot of attention from librarians and critics. Jamieson is the creator of
Roller Girl
and
All's Faire in Middle School,
both slice-of-life stories about middle-school girls.
When Stars Are Scattered
is very different; it's the story of a boy who has spent most of his life in a refugee camp and gets the opportunity to go to school elsewhere, which would mean leaving his disabled younger brother behind. As grim as that sounds, Jamieson has a way of bringing characters to life and making them feel real, and in some ways she may be the ideal person to co-author this story. (Dial Books, April 15, MSRP: $12.99 paperback/$20.99 hardcover)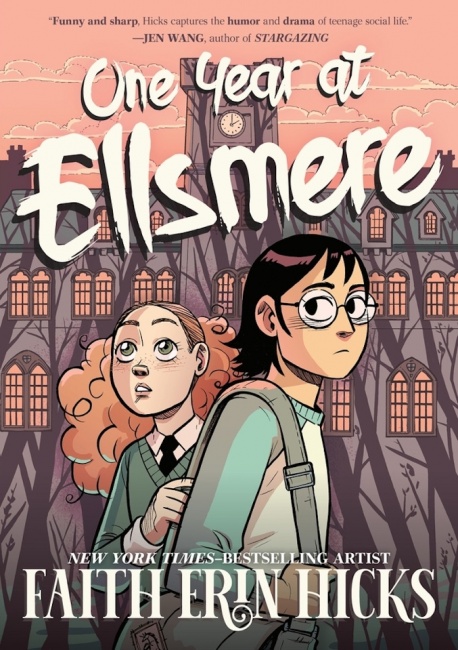 One Year at Ellsmere,
by Faith Erin Hicks: A scholarship kid at a boarding school encounters the usual assortment of friendly and mean girls but also gets tangled up with a supernatural mystery. Hicks, who has won Eisner awards for
The Adventures of Superhero Girl
and
The Nameless City: The Divided Earth,
returns to one of her early works with this book: An earlier version was published by SLG in 2008 with the title
The War at Ellsmere,
but she has thoroughly revised her story and art for this new book. (First Second Books, July, MSRP: $14.99 paperback/$22.99 hardcover)
Sequels and Second Volumes
It's pretty safe to say that if readers take to a book, they will want the next one in the series as well. Here's a look at some upcoming titles that will likely be repeat best-sellers.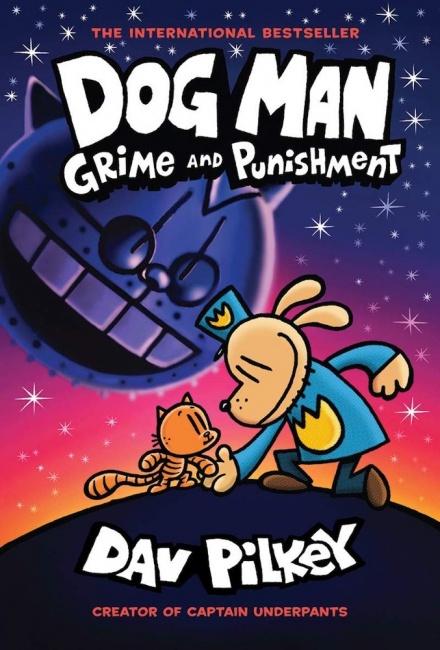 Dog Man: Grime and Punishment,
by Dav Pilkey: Kids love Pilkey's
Dog Man
books so much that the last few have hit the top of the
USA Today
best-seller list. This one will likely do the same. (Graphix, September, MSRP: $12.99)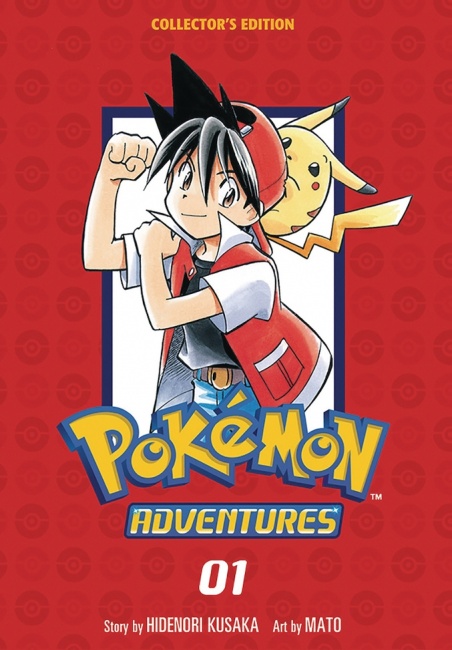 Pokemon Adventures Collectors Edition,
Volume 1, by Hidenori Kusaka and Mato: It's been 20 years since VIZ started publishing
Pokemon Adventures
in single volumes, and now they are re-releasing it as chunky 3-in-1 omnibuses; the first one, which covers the Red-Green-Blue story arc, is over 600 pages long. (VIZ Media, April 22, MSRP: $17.99)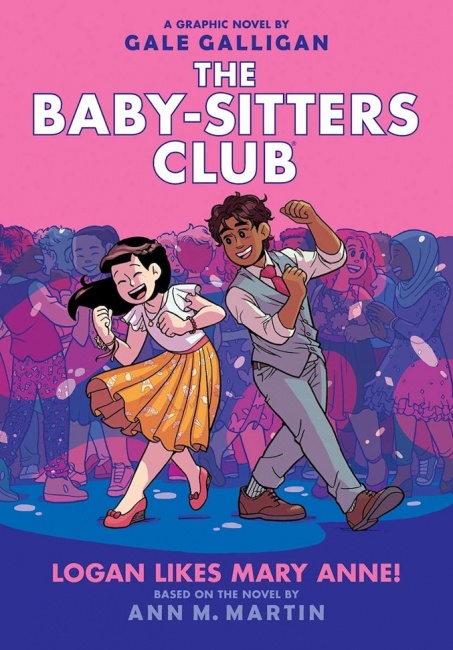 Logan Likes Mary Anne! The Baby-Sitters Club Graphic Novel #8,
by Anne M. Martin and Gale Galligan: There's no new Raina Telgemeier book this year, but there is a new volume in the series she started. It's a testimony to the popularity of this long-lived franchise that the books have continued to make the top 20 lists long after Galligan took over as the adaptor. (Graphix, September, MSRP: $6.99 paperback/$24.99 hardcover)
InvestiGators Take the Plunge,
by John Patrick Green: Green's first InvestiGators book made the kids' top 20 chart for March (see "
March 2020 NPD BookScan – Top 20 Kids Graphic Novels
"). Green's quirky humor makes these a good choice for fans of Dav Pilkey's Dog Man books. (First Second Books, September, MSRP: $9.99 hardcover)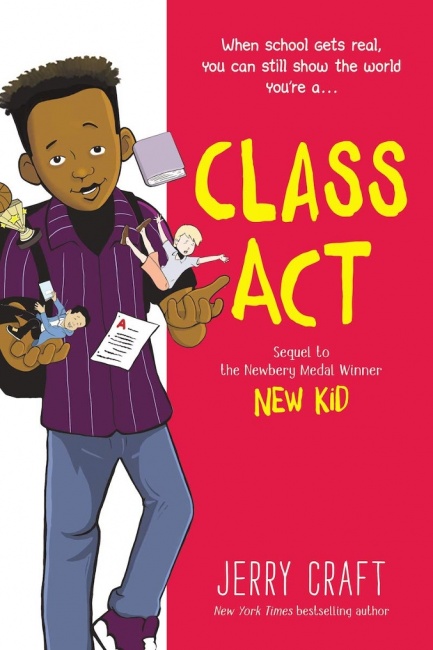 Class Act,
by Jerry Craft: This is the followup to Craft's best-selling
New Kid,
which featured the experiences of a black student at a mixed, but mostly white, private school. (HarperAlley, October, MSRP: $12.99 paperback/$22.99 hardcover)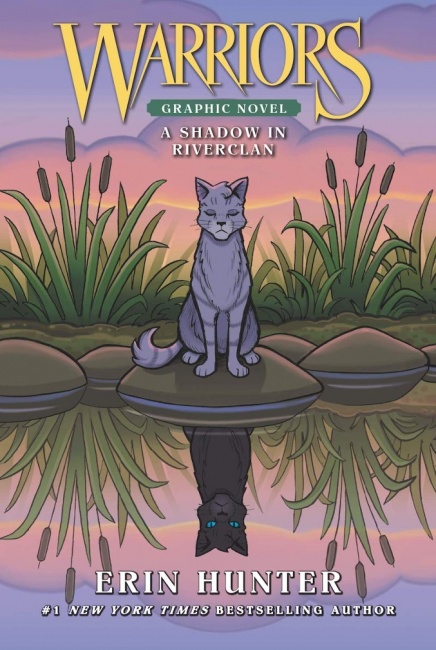 Warriors: A Shadow in RiverClan,
by Erin Hunter: The Warriors prose novels, which follow the adventures of a society of cats, are hugely popular with middle-grade readers, and these graphic novels were originally co-published by Tokyopop and HarperCollins during the height of the manga boom. Now HarperAlley is bringing them back with two major differences: Each story is presented in a single volume, rather than as a trilogy, and they are in full color. (HarperAlley, June 3, MSRP: $12.99 paperback/$22.99 hardcover)
Click Gallery below for full-size cover images!