Back when there were almost no comics for children, in the 1980s and 1990s, the medium survived in the library and school market thanks to the nonfiction graphic novels published by educational publishers such as Lerner and Capstone.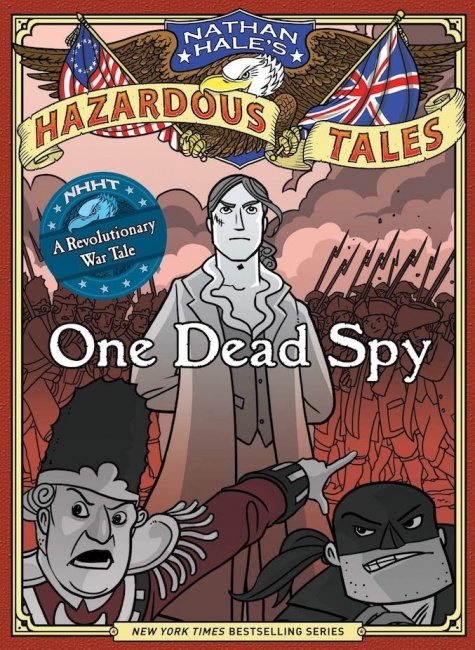 Now that the children's graphic novel market is booming, nonfiction has become an important category. These books are not necessarily the straightforward narration of the old-style library comics (and even those have gotten a lot livelier). In the
Nathan Hale's Hazardous Tales
series, for instance, the patriot Nathan Hale stalls his execution by telling the hangman and the British soldier a series of stories about the past—which to them is the future. Hale (the author has the same name as the historical figure) uses this framing tale to tell the stories of the Alamo, Harriet Tubman, even the Donner Party. He uses humor to keep the stories interesting and often to put things into perspective, and the books are rigorously fact-checked. In fact, he devotes the last pages of each volume to both a bibliography and a critique by fact-checking babies.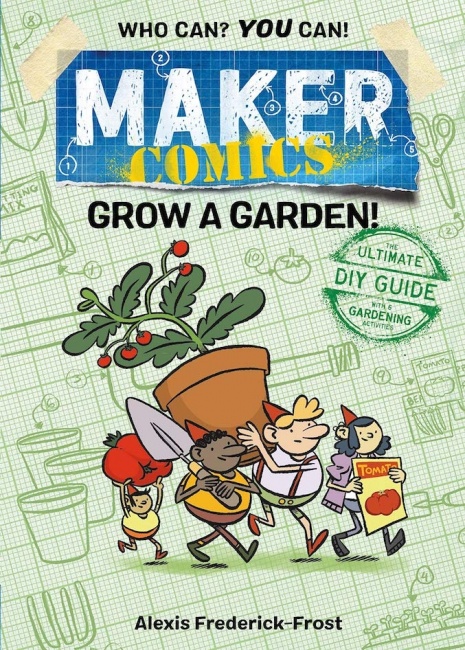 Similarly, First Second Books' Science Comics and Maker Comics use stories to explain their topics. In
Maker Comics: Grow a Garden!,
which came out in February, creator Alexis Frederick-Frost sets his story in a school for garden gnomes, and the reader learns about soil, germination, even how to make a seed starting pot from newspaper, from the gnomes and their teachers.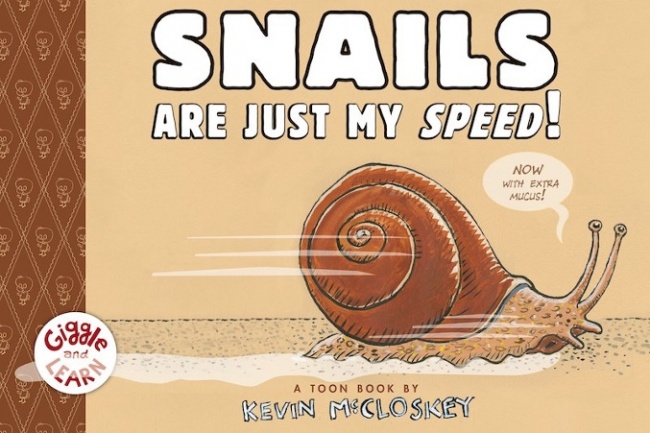 Kevin McCloskey's nonfiction books about animals, published by TOON Books as "Giggle and Learn" take a different tack. Aimed at the youngest readers, ages 3 to 6, they use simple layouts and colorful drawings to provide a sprinkling of interesting (and sometimes gross) facts about worms, pigeons, snails, and ants. The books have been around for a while, and TOON is releasing new editions as inexpensive paperbacks.
With school cancelled all over the country due to the COVID-19 pandemic, nonfiction graphic novels are a logical tool for homeschooling parents, and many publishers offer teaching guides, activity sheets, and videos on their websites to supplement the books.
Here's a look at some recent and upcoming nonfiction comics for middle-grade readers.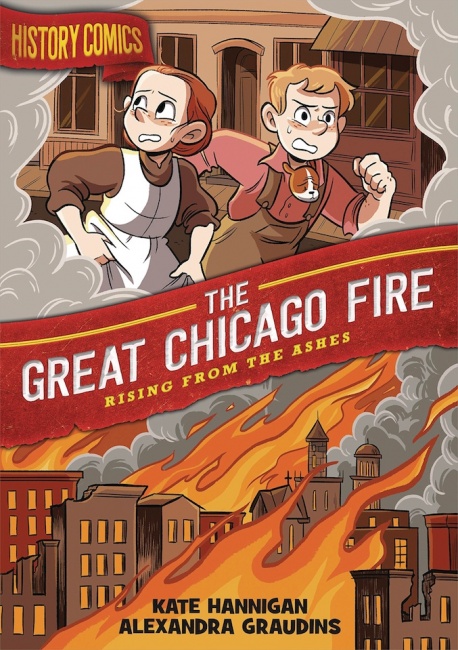 History Comics: The Great Chicago Fire: Rising from the Ashes,
by Alex Graudin and Kate Hannigan: In July, First Second Books will launch its History Comics series with this title and the one that follows. Similar in format and feel to the Science Comics and Maker Comics series, these slim volumes each focus on one particular moment in history. In this case, we see the Chicago Fire of 1872 through the eyes of two children who are trying to escape the fire and be reunited with their families. (First Second Books, July 1, MSRP: $12.99 paperback/$19.99 hardcover)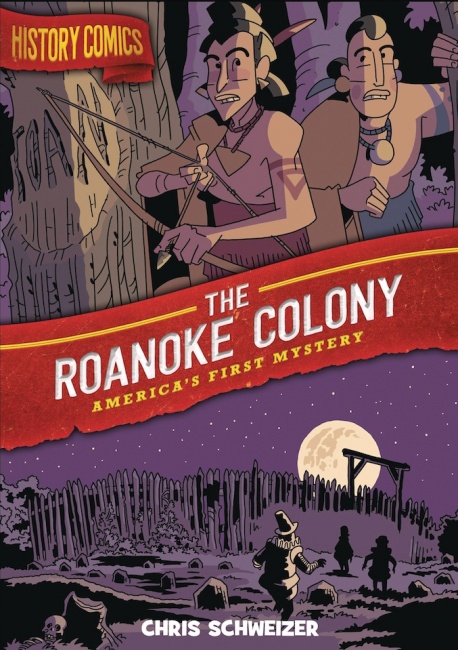 History Comics: The Roanoke Colony: America's First Mystery,
by Chris Schweizer: Schweizer is the author of the Crogan Adventures series, and his enthusiasm for history shines through in his work. The narrators of this story are two native Americans who describe their lives before the settlers arrived and sketch out the political maneuvers that were going on in Europe at the time before diving into one of the mysteries of American history: What happened to the settlers of the Roanoke colony? (First Second Books, July 1, MSRP: $12.99 paperback/$19.99 hardcover)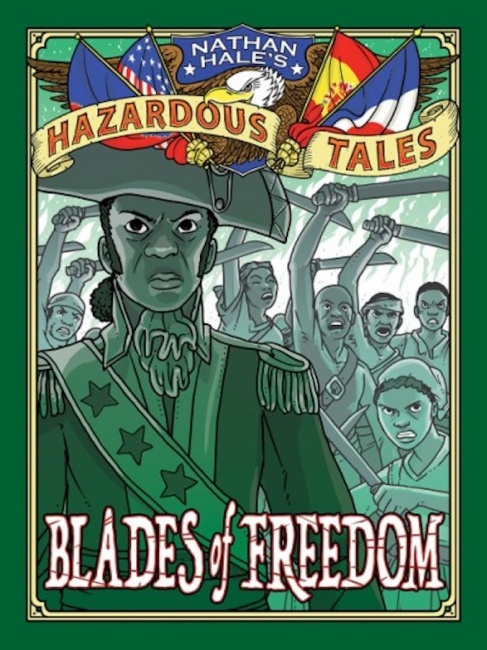 Nathan Hale's Hazardous Tales, vol. 10: Blades of Freedom,
by Nathan Hale: Nathan Hale (yes, that's his real name) mixes hilarity with history in carefully crafted, meticulously researched graphic novels that put important events in context and often use striking visuals to clarify complex events. This volume covers the Louisiana Purchase and the Haitian Revolution. (Abrams, October, MSRP: $13.99 hardcover)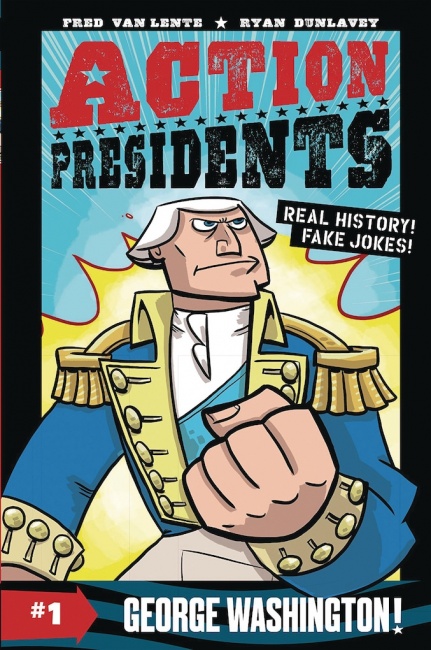 Action Presidents,
vols. 1-4, by Fred Van Lente and Ryan Dunlavey: The first two Action Presidents books may look familiar, as they were originally published in 2018, but HarperAlley is bringing them back in full-color editions. Four will be released simultaneously in mid-June. The first two feature George Washington and Abraham Lincoln; vol. 3 is about Teddy Roosevelt, and vol. 4 stars John F. Kennedy. With the tagline "Real History! Fake Jokes!," these graphic biographies are likely to appeal to fans of the Nathan Hale books. (HarperAlley, June 17, MSRP: $10.99 paperback/$12.99 hardcover)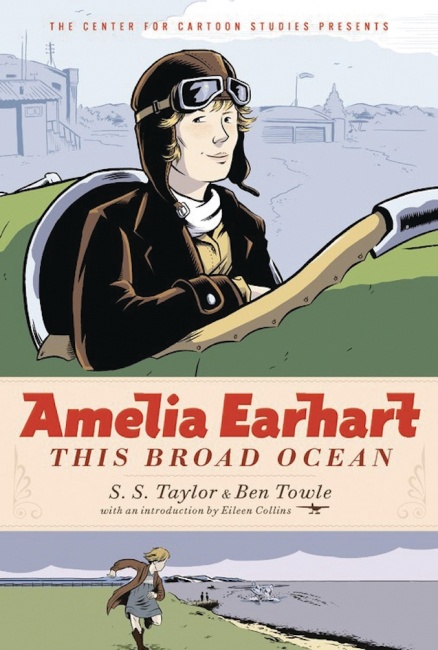 Amelia Earhart: This Broad Ocean,
by S.S. Taylor and Ben Towle: This is one of five graphic novels originally published in the early 2010s by Hyperion, in collaboration with the Center for Cartoon Studies. Hyperion (now Disney-Hyperion) began reissuing them last year, along with one new title, Glynnis Fawkes'
Charlotte Brontë Before Jane Eyre.
(They have now been acquired by LBYR.) Like the other books in the series,
Amelia Earhart
doesn't try to cover the subject's whole life but focuses on one particular period; in this case, it's Earhart's first transatlantic flight. (Little Brown Books for Young Readers, April 22, MSRP: $12.99 paperback/$17.99 hardcover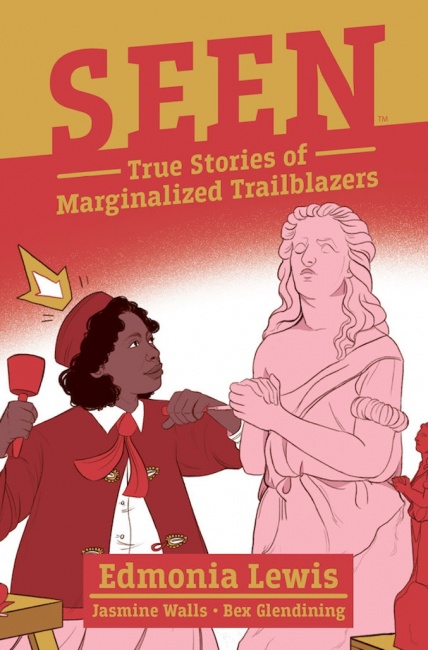 SEEN: Edmonia Lewis,
by Jasmine Walls and Bex Glendining: This graphic novel launches BOOM! Studios' new line of graphic biographies of, in the words of the subtitle, "marginalized trailblazers." Lewis was a 19th-century sculptor of black and Native American heritage who was one of the first women of color to become internationally famous as an artist. A second volume, spotlighting biologist and author Rachel Carson, is scheduled for December. (BOOM! Box, September, MSRP: $5.99 paperback)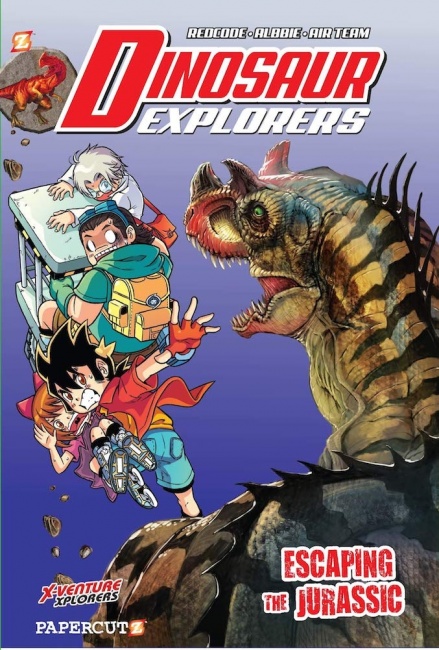 Dinosaur Explorers, vol. 6: Escaping the Jurassic,
by REDCODE and Albbie: This series, which launched in 2018, follows the adventures of a group of kids who get stuck in prehistoric times due to a malfunctioning time machine and work their way through the eras, encountering different dinosaurs and other creatures as they go along. Volume 7 is due out in August. (Papercutz, February, MSRP: $12.99 paperback/$16.99 hardcover)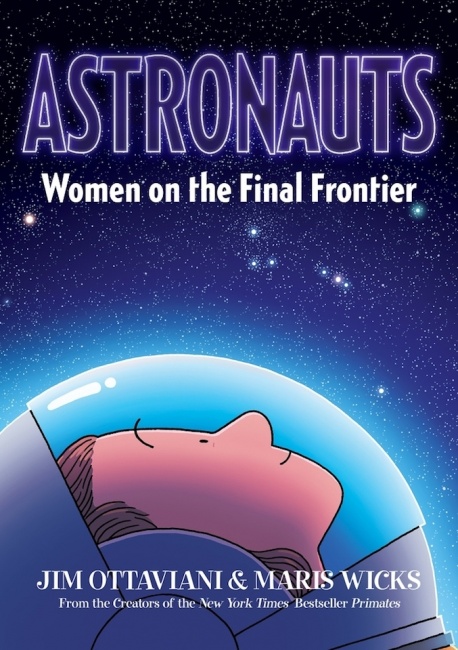 Astronauts: Women on the Final Frontier,
by Jim Ottaviani and Maris Wicks: Although women are physically well suited to be astronauts, they were deliberately excluded from the American space program. The Russians had a female cosmonaut early on, but in some ways they were no more enlightened than the Americans. Ottaviani and Wicks tell the story of the women in both space programs, with plenty of detail, lively humor, and a few telling moments. (First Second Books, February, MSRP: $12.99 paperback/$19.99 hardcover)
Click Gallery below for full-size covers!