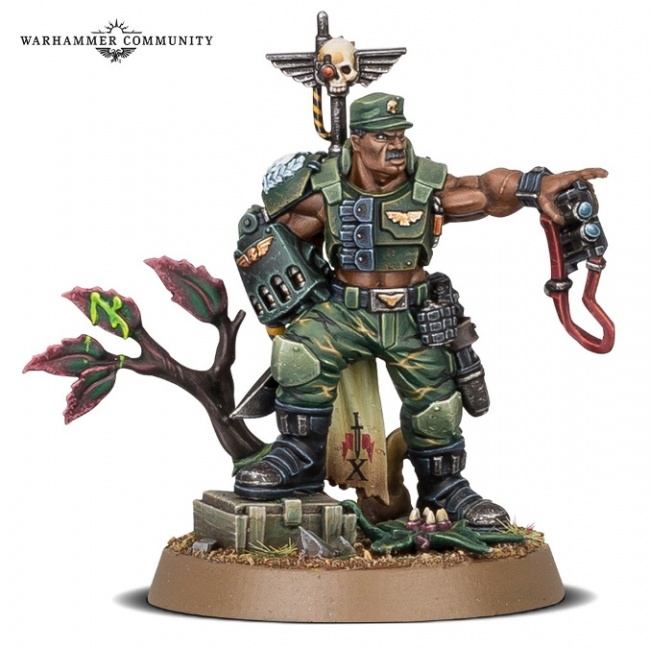 Games Workshop has announced a special edition model that will be given free to independent retailers stocking the company's products as they reopen from coronavirus shutdowns; the company will ship trade customers "a supply" of a new Catachan Colonel free, allowing retailers to keep the entire sale price. The special model will only be available through independent retailers.
Games Workshop is beginning to operate its warehouses, but production of new products is still locked down, so all orders will be shipped from inventory for now. As the warehouses come back online, they will resume shipping orders to independent retailers that are available to receive them. The Games Workshop online store will first clear a backlog of orders and begin taking new orders on Friday.
Games Workshop began some limited store openings last week (see "
Games Workshop Updates Shutdown
").
Wizards of the Coast is also planning free product for retailers as they re-open (see "
WotC Announces Game Store Relief
" and "
Another Free Product for Retailers from WotC
").
These are all great developments for game retailers, who are going to need a lot of support as they try to recover from coronavirus shutdowns.