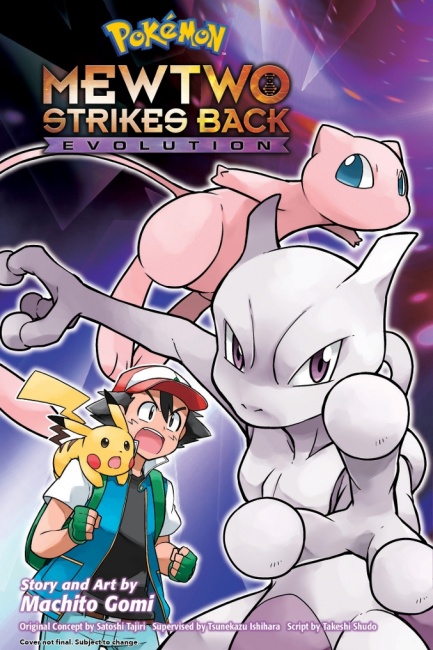 ICv2 has a first look at the cover of
Pokémon the Movie: Mewtwo Strikes Back Evolution,
a one-volume manga that ties into the movie of the same name. VIZ Media will publish the manga in August 2020 with an MSRP of $9.99.
The movie
Mewtwo Strikes Back Evolution
is actually a CGI remake of the very first Pokémon movie, which was released in Japan in 1998. In the film, bumbling bad guys Team Rocket hire a scientist to clone a Legendary Pokémon, Mew, from the eyelash of a fossil. The new Pokémon, named Mewtwo, is both powerful and angry and, resentful of the humans who created it, lures Ash and Pikachu, along with other skilled Pokémon trainers and Pokémon, into an epic battle. The new film was released in February in the U.S.