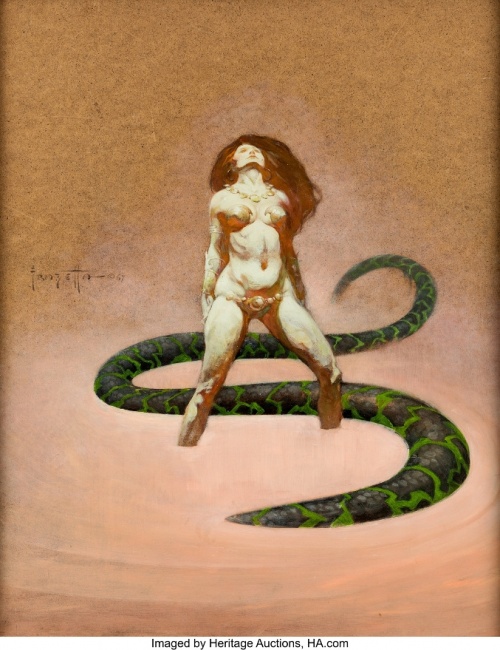 Original art by five premier artists drew six figure prices in last week's $9 million Heritage Auction, with comics, Pokemon, and video games all bringing strong prices as well.
This is a continuation of the strong performance of collectibles during the coronavirus quarantine (see "
Pandemic Quarantine Has Been Good for Collectibles Auctions
"), following up a big growth year in 2019 (see "
Heritage Auctions Records a Banner Year
").
The top price for original art was for a Frank Frazetta piece, "The Serpent," which went for $300,000.
The Bernie Wrightson art for the front endpapers of
Mary Wollstoneceaft Shelley's Frankenstein
gaveled at $240,000.
The splash page art featuring Rhino from
Amazing Spider-Man
#41, by John Romita, Sr. and Mike Esposito brought $180,000.
A Carl Barks duck painting,
Surprise Party at Memory Pond,
brought $156,000.
And the Barry Smith cover art for
X-Men
#55, featuring Havoc, sold at $132,000.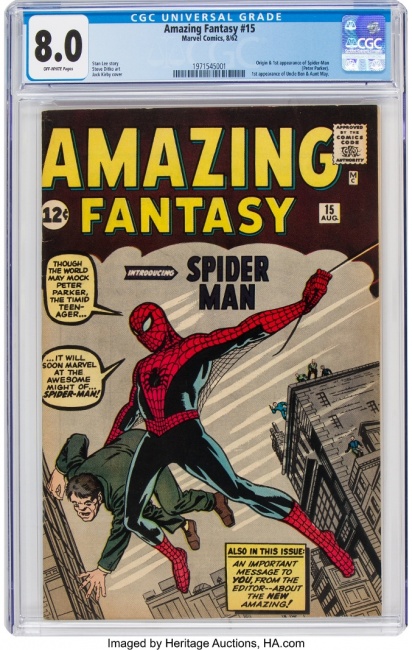 The top comic in the auction was a CGC 8.0 copy of
Amazing Fantasy
#15, which sold for $180,000.
A CGC 6.0
Superman
#1 sold for 144,000.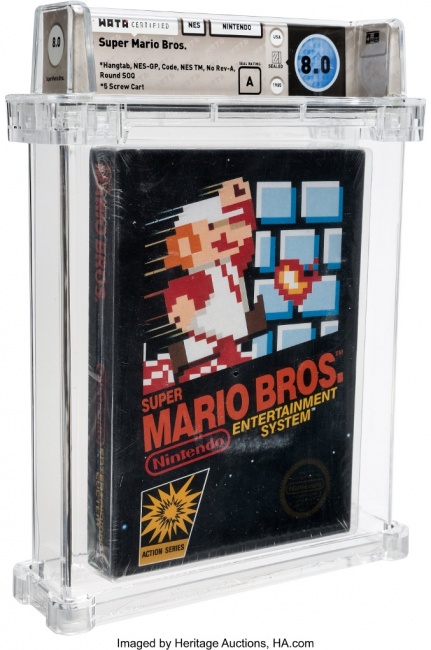 Packaged games also did well, both tabletop and video games.
The top video game was a Wata 8.0 copy of Super Mario Bros.., which sold for $40,200.
Two
Legend of Zelda
games, sealed and graded, sold for over $30,000. A Wata 9.6 copy of
Zelda II: The Adventure of Link
sold for $38,400, and a Wata 9.4 copy of
The Legend of Zelda
sold for $33,600.
A Wata 9.2 copy of
Mike Tyson's Punch-Out!!
also sold for $33,600.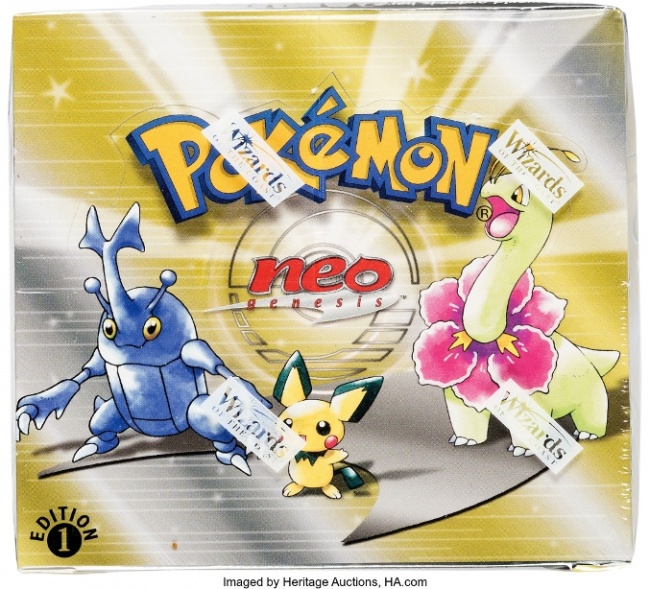 The top TCG lot, a
Pokemon First Edition Neo Genesis Set Sealed Booster Box,
sold for $14,400.