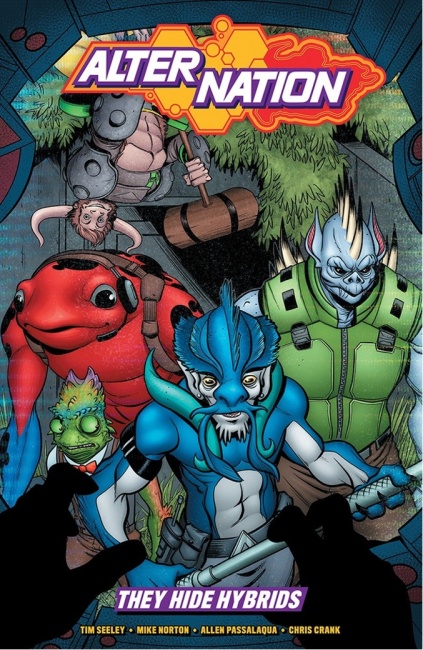 Dark Horse Comics will release a graphic novel tied to the Panda Mony Toy Brands property Alter Nation in October.
Alter Nation: They Hide Hybrids
is by Tim Seeley and Mike Norton, with colors by Allen Passalaqua and letter by Crank! The story follows GK Delta, a top-secret team of cryptid-heroes who protect humanity from extraordinary threats. It also includes the 12-page prequel comic
Alter Nation: The Mystery of the Whining Winny
.
The toy line, with a series of short Webisodes to provide narrative, consists of eight character figures. The Dark Horse graphic novel takes place immediately after the Webisode series.
Alter Nation: They Hide Hybrids
will be 50 pages for $14.99.