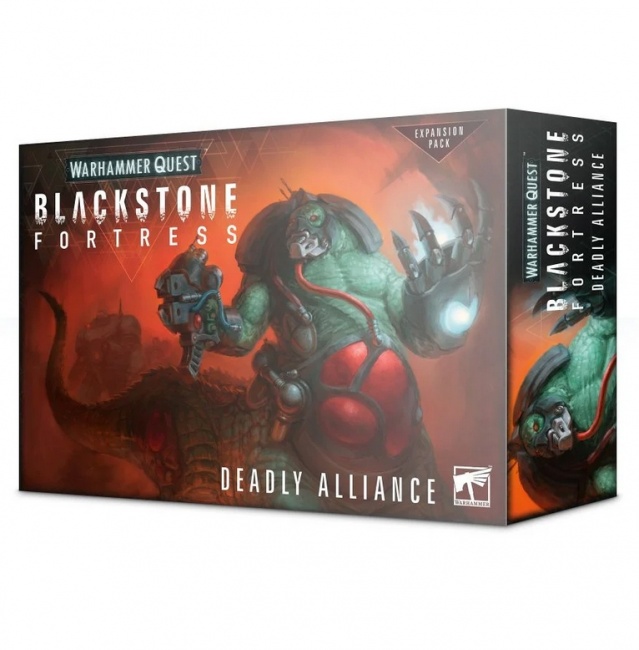 Games Workshop announced
Deadly Alliance
, a new expansion pack for
Warhammer Quest: Blackstone Fortress
, for release on June 20.
In this expansion, players dive deep into the bowels of Blackstone Fortress to explore the Seethe, a morass of shifting chambers. There The Archivsit awaits the explorers, a Zoat armed with an atomic diassembler and an eradicator glove. This expansion features new cards, rules, and a Zoat to add to expeditions. The game box contains a 16-piece, push fit kit making a Zoat model, a 50mm round base, a Retinue Character card and Trust card, a 24-page Deadly Alliance rules booklet, a Shardcell sheet, a punch board containing 28 tokens, 12 Discovery cards, 15 Exploration cards, 3 Forerunner Relic cards, and a Shardcell envelope.
This expansion requires Warhammer Quest: Blackstone Fortress and Blackstone Fortress: Escalation to play, and will retail for $60.00.
Games Workshop also unveiled Indomitus , a new box set for Warhammer 40,000 , to release in July (see "Games Workshop Unveils New 'Warhammer 40,000' Box Set").
Click on Gallery below for full-size images!