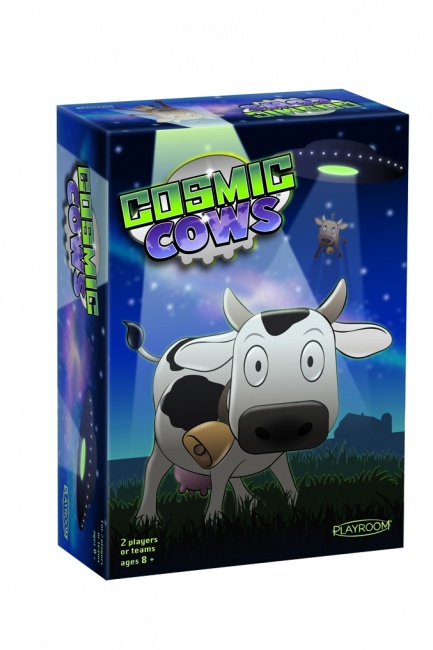 Ultra PRO will release a new version
Cosmic Cows
, a bovine alien abduction game by Playroom Games, into retail in August.
Cosmic Cows is a classic Playroom game (see "Playroom Makes Over Bestselling Game") where players take on the role of aliens that are trying to use their tractor beam to extract cows from Earth to win the Annual Extraterrestrial Cow-Pulling Contest. Players roll dice to determine the direction of the movement of the cattle towards either opposing mothership. They must use strategic offensive and defensive maneuvers to land three cows before their opponent does to win the game.
The game box comes with a game board, 10 Cow pawns, 5 six-sided dice, and a rulesheet. This game is for two players or two teams, ages 6 and up, plays in 20 minutes, and retails for $20.00.
Ultra PRO also announced Tom Wood Collection Breaker Mats for release in August (see "Ultra PRO Announces 'Tom Wood Collection Breaker Mats'").