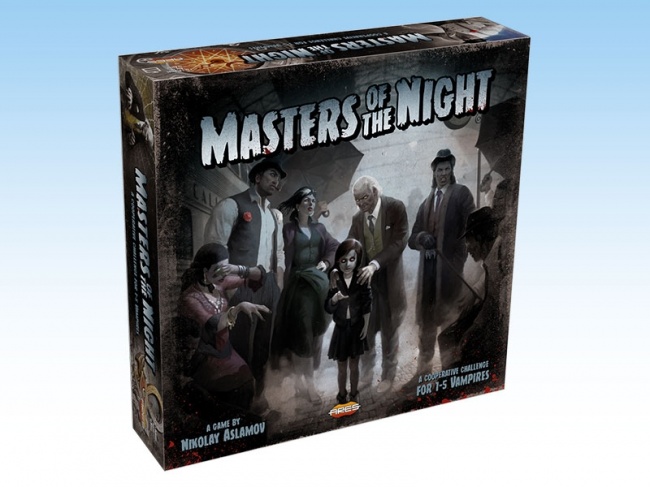 Ares Games announced
Masters of the Night
, a new cooperative vampire board game designed by Igrology, for release in November.
In Masters of the Night, players assume the roles of members of a vampire family who are being trying to gain control of a new city. However, they are being hunted by Agents who are trying to foil their nefarious plans. Utilizing minions and servants players cooperatively wage war against the Agents in preparation for the Blood Moon ritual that will solidify their rule over the city.
The game box comes with a rulebook, 6 Vampire sheets, 2 Veil Trackers, 9 District tiles, 14 Relic cards, 54 Event cards, 10 six-sided dice, and 3 punchboards with markers and tokens. This game is for one to five players, ages 13 and up, plays in 45 minutes, and will retail for $49.90.
Ares Games also revealed Total War, a new expansion for Quartermaster General 2E board game, for release in September (see "Ares Games Reveals 'Quartermaster General 2E' Expansion").
Click on Gallery below for full-size images!