Heavy Metal has announced four new titles for its August lineup: a comic series by actor Dylan Sprouse (The Suite Life of Zack and Cody) and two more series plus a graphic novel by actor and writer Dan Fogler, whose films include Good Luck Chuck and Fantastic Beasts and Where to Find Them and who's had a recurring role on The Walking Dead.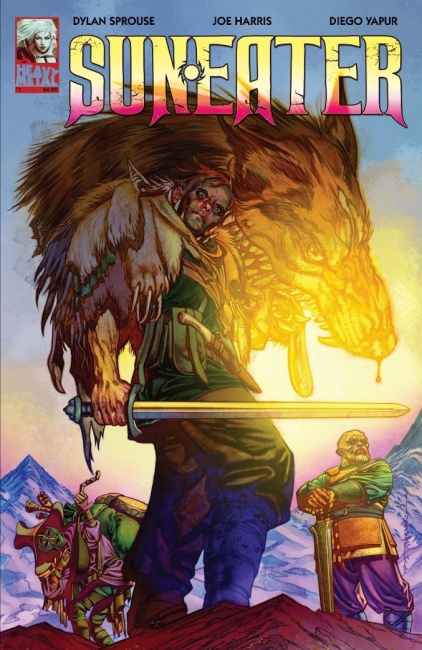 Sprouse's comic,
Suneater,
is set in Norway in the ninth century and draws on Norse sagas and songs for its characters and its bloody story of a warrior who offers up his leg as a sacrifice to the gods and is fused with a fearsome beast that gives him extraordinary powers. His quest is to rescue his son from his enemy, the first king of Norway, and his guards. The story unfolds over nine issues and it's more than just an adventure tale; it is also a meditation on addiction and the impact it has on children. Sprouse is co-writing the series with Joe Harris (writer for
The X-Files
and other superhero comics as well as the creator-owned
Great Pacific
), and the artist is Diego Yapur (
The Life and Death of Toyo Harada
). Brian Stelfreeze (
Black Panther
) is the cover artist. The first issue is scheduled for August 26 and will have a cover price of $4.99.
In addition to his film and stage work, Fogler has written plays, films, and two graphic novels:
Moon Lake,
a horror anthology published by Archaia in 2010 and
Brooklyn Gladiator,
Volume 0, published in 2018 by Chapterhouse. He has three projects slated for August release from Heavy Metal: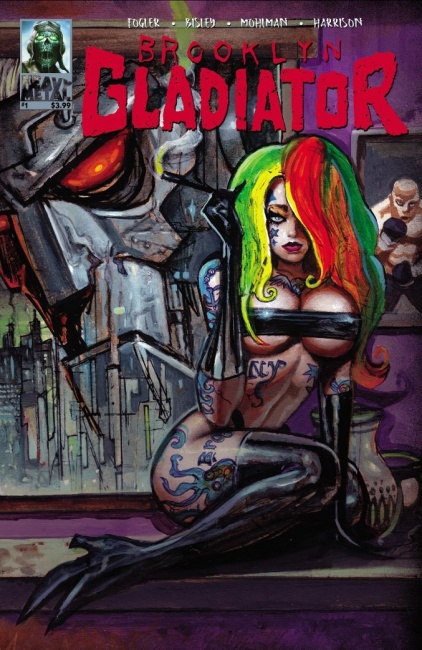 Brooklyn Gladiator
: Fogler picks up his story, co-written by Andrew Harrison with art by Simon Bisley, who also draws the cover. The comic is set in Brooklyn in 2033, in a society where everything has been watered down and covered up (he describes it as "more crust than pizza"). Into this world plunges John Miller, a character straight out of the pulps, who uses his fists and his smarts to defend himself from drug addicts while selling better drugs than the government issues. But there's more to Miller than just fists 'n' fury: He is developing psychic powers that will enable him to channel ancient secrets and begin to dismantle his dystopian society. The first issue is scheduled for August 5 with a cover price of $3.99.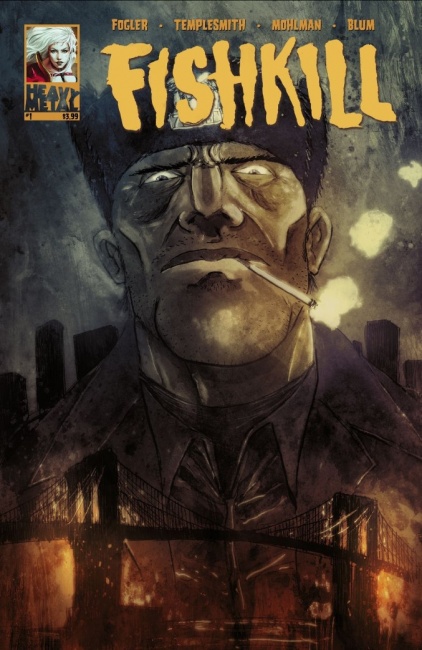 Fishkill
: This "modern noir" story contains the classic elements of every noir film: A detective, a love interest, and a conspiracy so convoluted that the protagonist isn't even sure if he's the protagonist. Fogler is teaming up with writer Laurence Blum for this series, and Ben Templesmith is the artist for both the interiors and the covers. The first issue is scheduled for August 12 and will have a cover price of $3.99.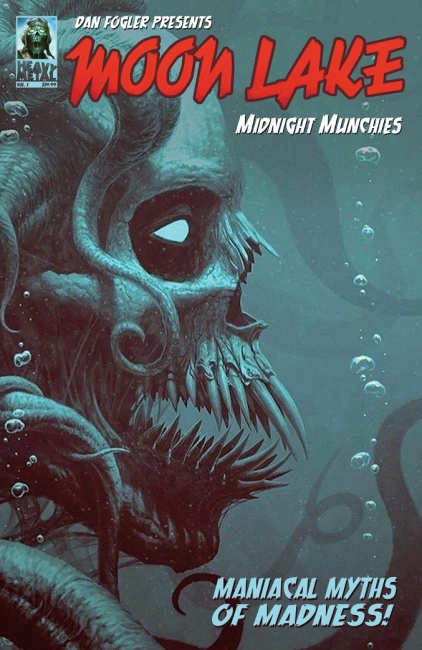 Moon Lake: Midnight Munchies
: Building on another earlier project, this graphic novel is set in the small town of Moon Lake, where radiation from the moon has turned the lake into a portal to the bizarre. The stories feature a murderous cheerleader, zombie dinosaurs, and an interdimensional sasquatch. In addition to Fogler, contributors to this graphic novel include writers Alex Eckman-Lawn, Tim Seeley, Kevin Colden, Darick Robertson, and Alex Horley. Dennis Carlsson is the artist for the cover and interior. The 160-page book will be available in comic shops on August 19 with an MSRP of $24.99.
August is a big month for Heavy Metal, with the 300th issue of its flagship magazine (see "
Preview: 'Heavy Metal' #300
").
Click Gallery below for full-size cover images!