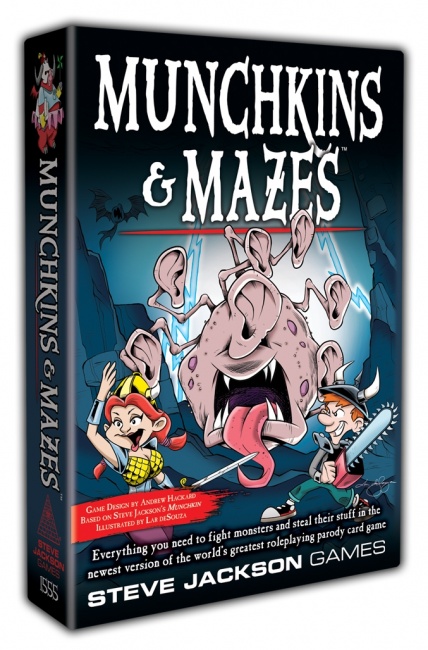 Steve Jackson Games unveiled
Munchkins & Mazes
, a new version of fantasy-inspired
Munchkin
, for release in August.
Munchkin heads back to the well of fantasy RPG mockery with a version of the classic card game featuring updated as well as brand-new cards. This set, designed by Andrew Hackard and illustrated by Lar deSouza, adds fun parody cards like Dragonbjorn, Hammer of Finger Nailing, and Dire Gazebo. The game box features 168 cards, rules, and a custom six-sided die.
Munchkins & Mazes is for three to six players, ages 10 and up, plays in one to two hours, and will carry an MSRP of $24.95.
Steve Jackson Games also announced Munchkin Tails, a new animal-themed version of the popular Munchkin card game, for release by July 1 (see "Upcoming 'Munchkin' Set Features Anthropomorphic Animals").
Click on Gallery below for full-size images!