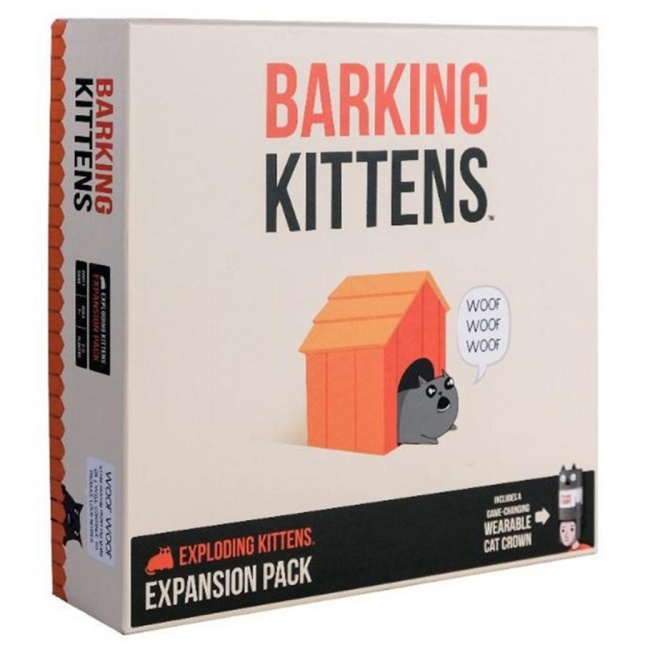 Exploding Kittens announced
Barking Kittens
, a new expansion pack for
Exploding Kittens
, for release on July 26.
This third expansion for Exploding Kittens includes 20 new cards and instructions that refresh replayability of the core game. This game features a pair of Barking Kittens cards that let two players combine their hands to help one player and stifle the other player, and also, a wearable crown that allows players to hold a secret hand of cards on their head. Artwork for the cards is once again provided by the award-winning cartoonist, The Oatmeal.
This expansion requires Exploding Kittens core game for use, supports two to five players, ages 7 and up, and plays in 15 minutes. It will retail for $14.99.
Exploding Kittens recently released an outdoor version of Throw Throw Burrito (see "Exploding Kittens Takes 'Throw Throw Burrito' to the Extreme With Giant Inflatable Burritos").