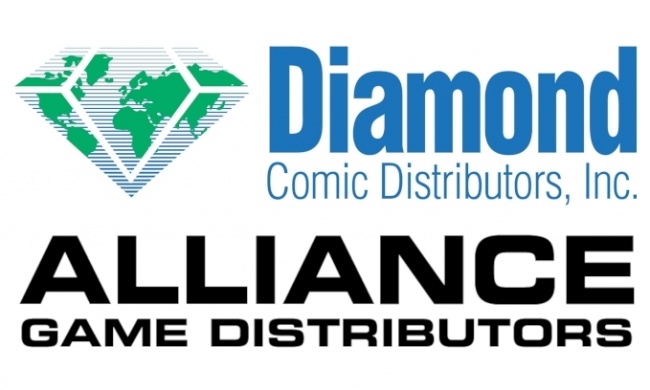 Geppi Family Enterprises Chairman and CEO Steve Geppi is reassuming the role of President, as current Chief Operating Officer Stan Heidmann departs. Heidmann assumed the role of President from Geppi when he joined the company last year (see "
Geppi Expands Parent Company Team
"). Geppi wished Heidmann the best. "I thank him for his contributions and wish him all the best in his future endeavors," Geppi said in a letter to employees, vendors, and retailers. Geppi said the move "…will help us lean even further into the many opportunities to elevate our industry, our business and our brands in this fast- moving and evolving marketplace."
"As you know, I have a strong history of growing and leading this organization for several decades and I am energized about our next phase," Geppi continued. "I am supported by an exceptionally talented executive leadership team with deep expertise and an unwavering commitment to our industry as well as by the incredible teams they have built. I am proud and privileged to work with such amazing people.
"Under my guidance, the executive leadership team will support a comprehensive strategic review to position the enterprise for future growth. I feel a tremendous responsibility to our employees and the industry, and I fully intend to set all Geppi Family Enterprise brands on a path for robust growth. I am confident we have the right leadership with talented teams in place and I see enormous opportunities for GFE."
The move will likely be welcomed by those who remember Geppi's more active leadership of the company in the past, and by those who saw room for improvement in GFE's response to the COVID-19 shutdown. That response saw GFE companies Diamond Comic Distributors, Alliance Game Distributors, and Diamond Book Distributors largely shut down for seven weeks and delay payments to creditors (see "Diamond Details Delayed Pay-Outs for Publishers, Alliance Handled Differently"). DC decided during the shutdown to open two new distributors, and is now in the process of ending Diamond's distribution of DC products outside of Europe (see "DC Cutting Off Diamond"). Also during the shutdown, competitors of Alliance and Diamond Book continued to operate, putting the GFE companies at a competitive disadvantage.
Compounding the challenges for Alliance, Asmodee, likely one of Alliance's top two suppliers, announced prior to the shutdown that it would be ending its relationship with Alliance, effective today (see "Asmodee USA Distribution Making Massive Shift").
During the shutdown in April and May, Geppi, who's 70, began to take a more visible role with the company, doing a series of video interviews (for example, see "Geppi Family Enterprises CEO Steve Geppi Addresses Solvency Question") and a lengthy interview with ICv2 (see "ICv2 Interview: Geppi Family Enterprises CEO Steve Geppi"). In those interviews, he sought to build confidence in his companies and to rebuild communication with their constituencies. While effective at those goals, Geppi apparently felt that a more active role in management was also needed.
No other management changes for the GFE companies were announced. Of Diamond's original management team, longtime Diamond COO Chuck Parker remains with the company in a different role; he was Heidmann's Chief of Staff. CFO Larry Swanson retains that role. Cindy Fournier, Bill Schanes, and Roger Fletcher have departed (see "Then There Were Two").
In the other management changes last fall, former Alliance CEO Dan Hirsch became GFE Chief Revenue Officer; former Alliance CFO Charlie Tyson became President of Alliance; Chris Powell was promoted to GFE Chief Relationship Officer, Tim Leneghan was promoted to GFE Chief Procurement Officer, and Shawn Hamrick was promoted to GFE Chief Logistics Officer (see "Management Shake-Up at Diamond, Alliance").
Regardless of any other potential changes, the move will likely be seen as a positive for the GFE companies. Heidmann had failed to establish any visible presence at the companies, or articulated a plan for the future. The COVID pandemic, which is challenging the companies as never before, apparently brought things to a head and led to this change.