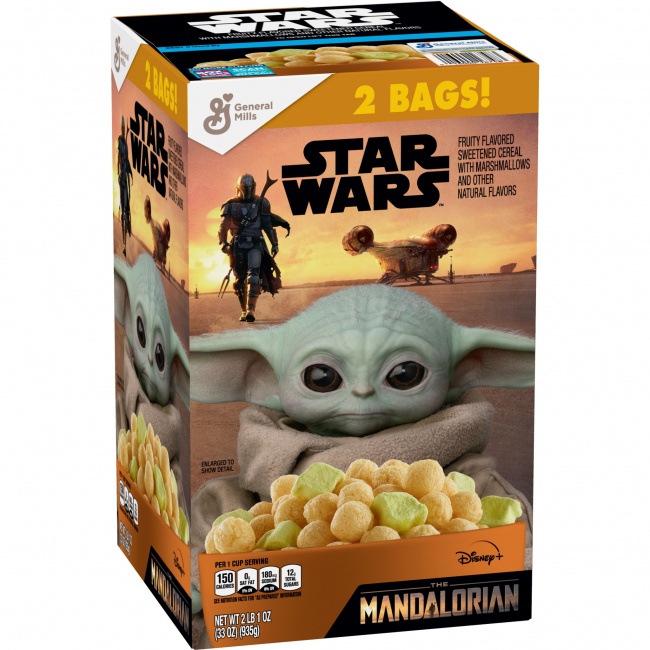 General Mills announced that a cereal inspired by
The Mandalorian
series on Disney+ will be making its way to Sam's Club in late July.
Reminescent of the Yogurt's famous quotes on merchandising from Mel Brook's classic parody Spaceballs, the smash-hit character The Child will likely have its image plastered on every product category imaginable in the near future. It was only a matter of time before cereal companies, the undisputed Heavyweight Champions of Marketing Licenses Aimed at Kids, took a run at The Mandalorian.
This cereal was originally teased on May 4 as Star Wars fans celebrated their May the 4th Be With You holiday. Now, the cereal has become reality, and will be offered up in the form of sweetened corn puffs and marshmallow bits shaped like The Child. It comes in two-bag units, and is available only at Sam's Club until a single-unit bag becomes available at Walmart stores in August.
The Sam's Club version will be sold at a cost of $5.98.
Hasbro has recently announced Monopoly: Star Wars The Child (see "'Baby Yoda' 'Monopoly'").