The graphic novel publisher Dead Reckoning, an imprint of the Naval Institute Press, has released its Fall 2020 lineup. The press is independent of the military and publishes books on military and naval history and related topics (see "ICv2 Interview: Gary Thompson on New Imprint"); their recent works include Garth Ennis and PJ Holden's World War II graphic novel The Stringbags (see "Review: 'The Stringbags' HC").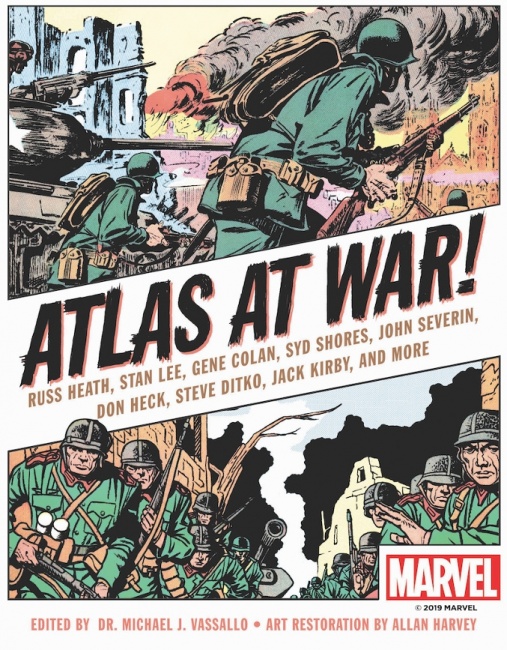 First up is
Atlas at War,
a collection of 50 war comics originally published between 1951 and 1960 by Atlas Comics, which later became Marvel (see "
War Comics by Kirby, Ditko, Heath, Severin, Krigstein, Maneely, Robinson, More
"). The comics were selected by comics historian Dr. Michael J. Vassallo and carefully restored from first printings. The creators, many of whom were veterans themselves, include Jack Kirby, Steve Ditko, Russ Heath, John Severin, Bernie Krigstein, Joe Maneely, and Jerry Robinson. Some of the works in the book predate the Comics Code and include graphic violence and even horror, while others were drawn after the Code took effect. The 272-page hardcover is scheduled for release on September 9, 2020, and will have an MSRP of $65.00.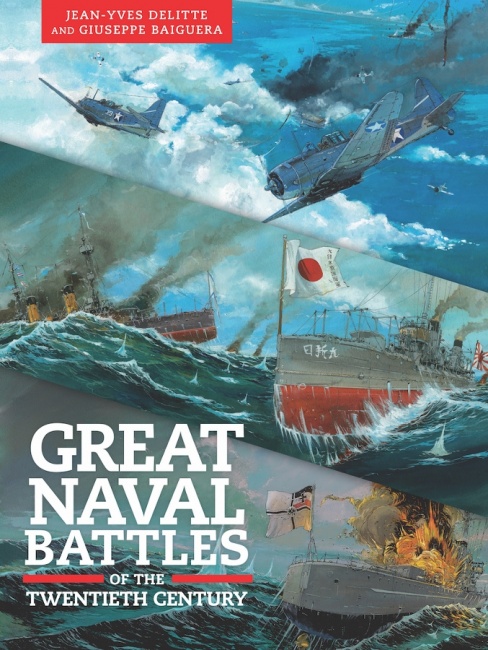 The next book on the schedule is
Great Naval Battles of the Twentieth Century: Tsushima, Jutland, Midway,
which bring the reader directly into the action of these three historic sea battles. The Battle of Tsushima took place in 1905, during the Russo-Japanese War, and ended with the destruction of two-thirds of the Russian fleet by the Japanese navy. The Battle of Jutland, fought in 1916 between the British and German navies, was the longest battle of World War I and the last major battle fought with battleships in any war. The Battle of Midway, in 1942, was supposed to be a Japanese sneak attack on the U.S. fleet but backfired because Allied cryptographers had intercepted coded messages and the American military knew they were coming.
Great Naval Battles of the Twentieth Century: Tsushima, Jutland, Midway
is scheduled for publication as a 176-page softcover on October 21 and will have an MSRP of $24.95.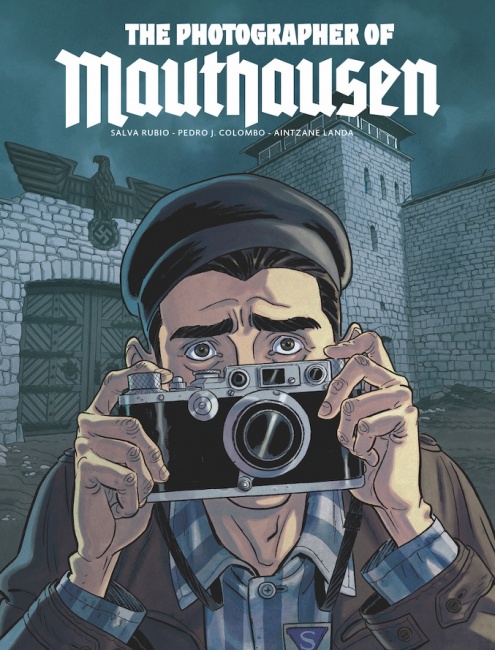 After all that action, the November release strikes a different tone:
The Photographer of Mauthausen,
by writer Salva Rubio, artist Pedro Colombo, and colorist Aintzane Landa, tells the true story of Spanish photojournalist Francisco Boix, who was a prisoner in the Mauthausen concentration camp during World War II. While in the camp, Boix risked his life to obtain the negatives of an SS officer's photos of prisoners' deaths, which he realized would prove to be valuable documentation of the atrocities there once the war was over. The story was made into a film of the same name which is currently available on Netflix. The 112-page softcover is scheduled for November 11 release with an MSRP of $19.95.