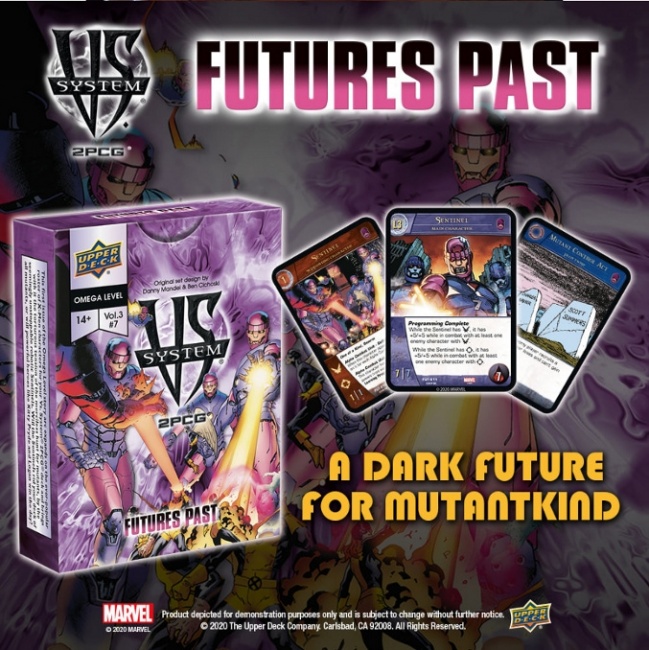 Upper Deck Entertainment will release
Futures Past,
for
Marvel VS System 2PCG
, this August.
The first issue of the
Omega Level Arc
,
Futures Past
focuses on the
Days of Future Past
comic story line. Players will be able to recruit a team of Sentinels that can get stronger and learn new powers for every other Sentinel in their KO pile. Players will also be able to use a Sentinel as their Main Character.
Futures Past
will include characters like Ahab and his brainwashed Hounds, and will offer the Mutant Control Act Plot Twist that will keep enemy characters from gaining or losing power.
Futures Past
will be followed by the releases of
Freedom Force
in September and
The Omegas
in October. Each expansion will contain 55 cards and rulesheet. The
Marvel VS System 2PCG
is for 2 players, ages 14 and up, and plays in 30 minutes. The expansions will retail for $14.99 upon release.
Upper Deck recently released the final two releases for the Fantastic Four-centered
First Family
arc (see "
Galactus Threatens The Earth In 'VS System 2PCG'
").
Click on Gallery below for a card preview!