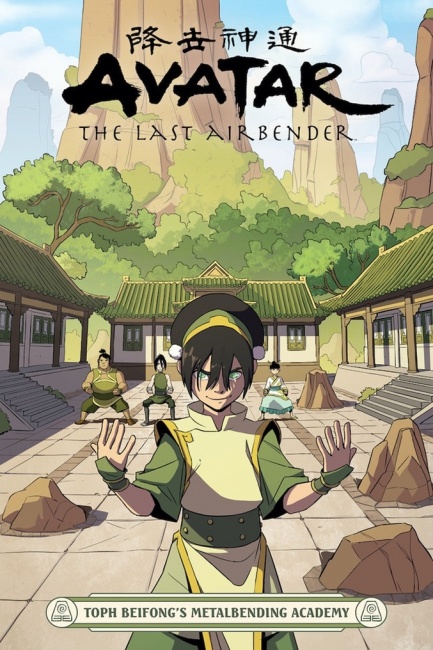 Dark Horse Comics revealed
Avatar: The Last Airbender - Toph Beifong's Metalbending Academy
, a graphic novel spin-off from Nickelodeon's
Avatar: The Last Airbender
series, for release on February 16, 2021.
After the end of the animated series, Toph, Aang, Sokka, Zuko, and Katara parted ways, and the future was looking bright for Toph Beifong. However, life at her Beifong Metalbending Academy wasn't quite as exciting as the adventures with her comrades, but that all changes when her wanderer friends come to visit. This GN is written by Faith Erin Hicks, drawn by Peter Wartman, with colors by Adele Matera, and is all in collaboration with Avatar: The Last Airbender animated series writer Tim Hedrick.
Avatar: The Last Airbender - Toph Beifong's Metalbending Academy will retail for $12.99.
After the success streaming of Avatar: The Last Airbender, Netflix recently added Legend of Korra to their platform (see "'Korra' on Netflix").