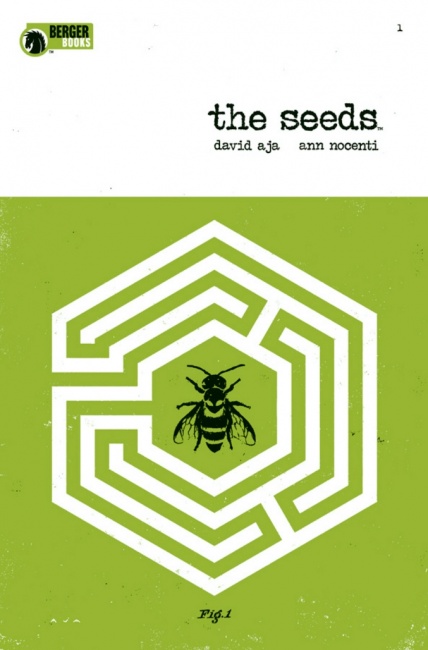 Dark Horse Comics will ditch the single issues of
The Seed,
by
Daredevil
writer Ann Nocenti and
Hawkeye
artist David Aja, and will publish the entire story as a trade paperback, the company announced. The 128-page book will have an MSRP of $19.99 and will be released to the direct market on December 23, 2020, and to the book channel on January 5, 2021.
Originally planned as a four-issue miniseries,
The Seeds
was one of four launch titles for Berger Books, the imprint helmed by former Vertigo editor Karen Berger (see "
Dark Horse Details First 'Berger Books' Releases
"). The eco-thriller is set in the future, when fact-based journalism is on the decline, and stars a reporter struggling to get the information she needs for the story of a lifetime. The first two issues made several "best of the year" lists and Aja was nominated for an Eisner Award for Best Letterer.
The series was originally slated to debut in March 2018, but
The Seeds
#1 came out in August of that year and #2 followed in September. Issue #3 was scheduled for October 2018, but it was postponed. On July 26, Aja
Tweeted
: "Issue 3 was finished more than a year ago but because reasons 4 was finished early this year. Then the global pandemic came and well, here we are."