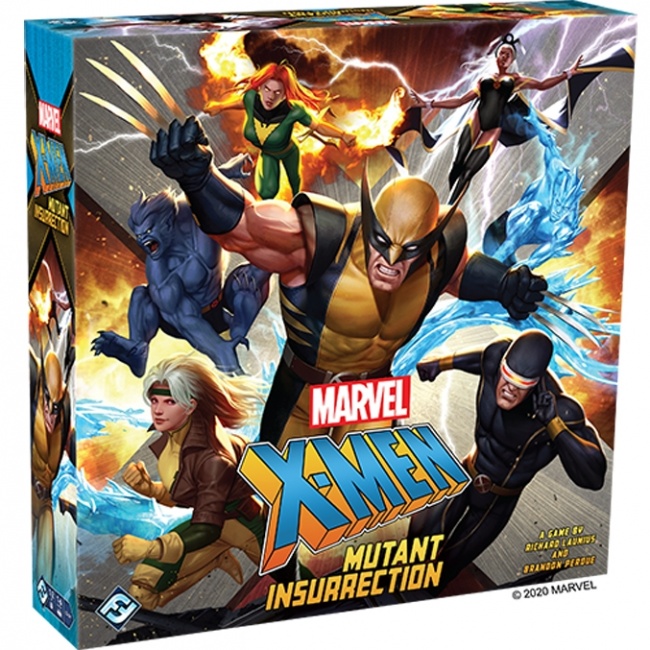 Fantasy Flight Games unveiled
X-Men: Mutant Insurrection
, a new board game, and its accompanying gamemat for release into retail in Q4.
X-Men: Mutant Insurrection, designed by Richard Launius and Brandon Perdue, has players travelling the world to recruit new mutants, capture criminals, protect citizen, and battle X-Men villains. Players form a mutant team with characters like Rogue, Wolverine, Storm, Shadowcat, Magik, and Forge and play through eight scenarios. Each has its own set of objectives, and each lead to battle against the likes of Magneto, Dark Phoenix, or the Hellfire Club.
This game is for one to six players, ages 14 and up, and plays in 45 to 60 minutes. It will retail for $54.95.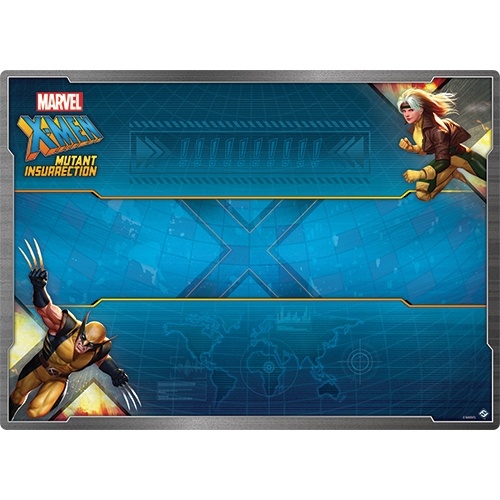 Along with the game, FFG will also release an X-Men: Mutant Insurrection Game Mat. This rubber game mat measures 26" by 36" and gives players a clean surface to set up their missions. It also features artwork of Wolverine and Rogue leaping into action, and will retail for $29.99.
Fantasy Flight Games also recently announced Terra Incognita, an expansion for Sid Meier's Civilization: A New Dawn, as well as a new gamemat (see "Fantasy Flight Games Announces 'Sid Meier's Civilization: A New Dawn' Expansion").
Click on Gallery below for full-size images!