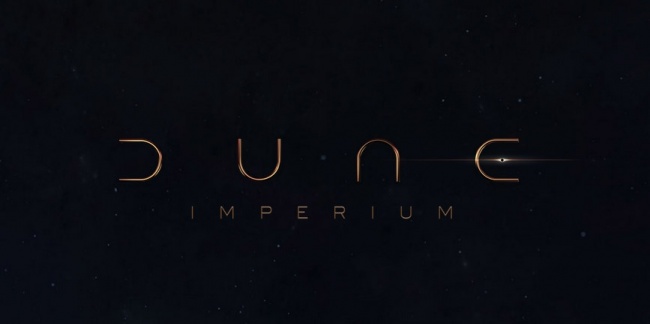 Gale Force Nine and Dire Wolf Digital are teaming up to release
Dune: Imperium
, a new deck-building game, coming soon.
Gale Force Nine, the managers of the master tabletop gaming rights for the Dune franchise, have chosen Dire Wolf Digital to produce a new Dune deck-building game inspired by the upcoming Dune movie from Legendary Entertainment (see "'Dune' Adds Heavy Hitters"). This game will be designed by Paul Dennen and the creative team behind Clank!. Like Clank!, it will feature worker placement mechanics to augment the deck-building core engine (see "'Clank! A Deck-Building Adventure'"). Also, Dune: Imperium will be the first original Dune board game produced in 40 years.
No word on MSRP or release date for this game as of yet.
Gale Force Nine recently released a reboot of the original 1979 Dune board game (see "Gale Force Nine Reveals 'Dune' Details").