The latest geek movie news has casting, titles, not one but two Aquaman films, and more.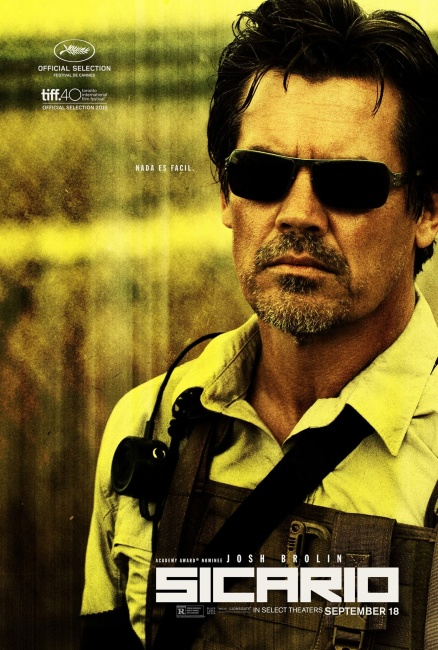 Josh Brolin is joining the cast of another beloved geek property. If all goes as planned, he will play minstrel, warrior, and Atreides loyalist Gurney Halleck in Denis Villeneuve's adaptation of Frank Herbert's
Dune
, according to
The Hollywood Reporter
. Brolin plays Cable in the
Deadpool
franchise (see "
New 'Deadpool 2' Trailer Spotlights Cable
"), and he dusted half of the Avengers as Thanos in the MCU (see "
Thanos Cast
").
While we're on Dune casting, Javier Bardem is in negotiations to play Fremen leader Stilgar, who is great uncle to Paul Atreides' love interest, Chani. Zendaya is in talks to play the latter (see "Zendaya And Oscar Isaac in Talks for 'Dune'"). Bardem and Brolin would join a cast of heavy hitters that includes Oscar nominee Timothee Chalamet as Paul Atreides, Rebecca Ferguson as Jessica Atreides, Stellan Skarsgard as Baron Harkonnen, Dave Bautista as Glossu "Beast" Rabban, and Charlotte Rampling as Reverend Mother Moahiam (see "'Morbius' and 'Dune' Casting"). Oscar Isaac is in talks to play Duke Leto Atreides.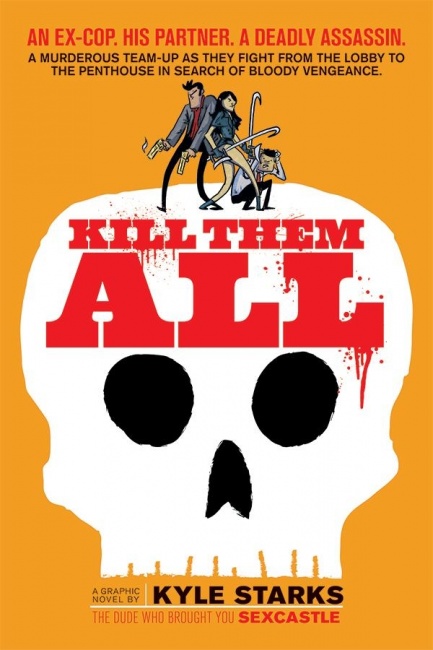 Paramount is planning to
Kill Them All
. James Coyne has been hired to adapt Kyle Stark's graphic novel from Oni Press. Josh Appelbaum and Andre Nemec, who previously wrote and produced
Mission Impossible: Ghost Protocol
, are producing the project, which is being overseen by Elizabeth Raposo and Jon Gonda for Paramount.
Kill Them All
centers on a revenge-seeking murderess and hard-drinking former cop who battle their way through 15 flights of baddies to get what they want.
The new Terminator film has a working title: Terminator: Dark Fate. James Cameron revealed the title to Yahoo! Entertainment. The new film, the sixth entry in the franchise, will pick up after the events of Terminator 2: Judgment Day and disregards the events of Terminator 3: Rise of the Machines, Terminator Salvation, and Terminator Genisys. The film, which is directed by Tim Miller and sees the return of Linda Hamilton's formidable Sarah Connor (see "Linda Hamilton Dominates First 'Terminator 6' Pic"), is due in theaters on November 1, after being bumped up from the originally announced November 22 release (see " (see "'Birds of Prey,' 'James Bond' 25, 'Terminator' 6, 'Sonic the Hedgehog' Shift Release Dates").
The latest attempt to bring Red Sonja back to the big screen has been put on hold amid new allegations of sexual assault against director Bryan Singer. While Millennium Chairman and producer Avi Lerner had initially defended Singer and maintained that he would remain on the project (see "Singer Still on 'Red Sonya'"), the film is not currently on the slate according to a statement to Deadline. The film was supposed to begin shooting this year. Singer has not been formally removed from the project, but the multiple allegations of sexual misconduct seem to have given the studio pause. Lerner himself walked back his initial comments about Singer in subsequent statements.
Given how immensely popular Aquaman has been (see "'Aquaman' Continues to Dominate"), it seems like a sequel would be a no-brainer. Warner Bros. is finally taking the first steps toward Aquaman 2 by hiring David Leslie Johnson-McGoldrick, who co-wrote the first film, to draft the sequel. Director James Wan is returning to produce, but he has been noncommittal about whether he will direct reports THR. The delay in greenlighting the sequel is reportedly because the studio did not want to pressure Wan, who is said to be in no rush to jump back in, and his collaborators.
Warner Bros. did jump on a proposed spinoff of
Aquaman
centered on the toothy denizens of the Trench. Newcomers Noah Gardner and Aidan Fitzgerald have been hired to pen a horror-tinged script for the film, which will have a more modest budget than other DC film outings, according to
THR.
Wan is on board to produce, and the film will not feature the main cast of
Aquaman
.
The Trench
will center on the amphibious monsters that were created by Geoff Johns and first appeared in the comics in 2011 as part of
The New 52
reboot (see "
DC Announces 'New 52' Collections
").
Will Smith is kind of blue in the new teaser for Disney's live action take on Aladdin. Smith plays Genie in the Guy Ritchie-directed flick, which also stars Mena Massoud as Aladdin, Naomi Scott as Jasmine, Marwan Kenzari as Jafar, Navid Negahban as the Sultan, Nasim Pedrad as Dalia, Billy Magnussen as Prince Anders, and Numan Acar as Hakim. Disney will take us to a whole new live-action world on May 24 (see "Best in Shows – Q2 2019"). For folks who can't wait that long, Dark Horse is releasing a companion graphic novel on April 30 (see "Dark Horse Plans Graphic Novel Anthologies for Two Disney Features").