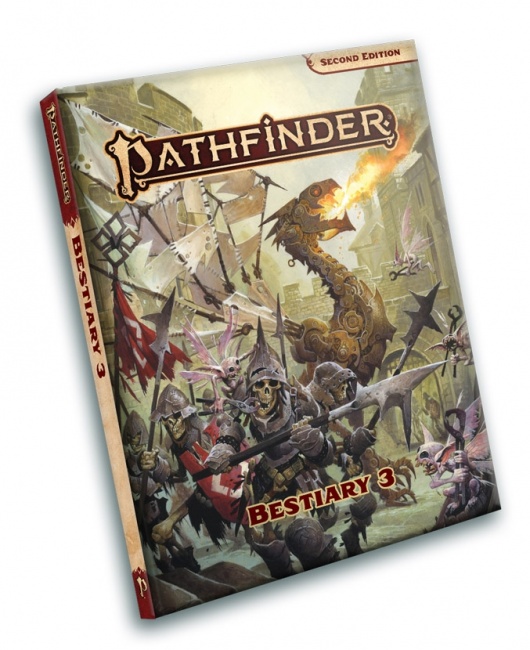 Paizo, Inc. revealed
Pathfinder Bestiary 3
, a rulebook for use with
Pathfinder RPG 2E
, for release in Q2 of 2021.
This 320-page rulebook adds 300 monsters to games of Pathfinder RPG. It rounds of the complete collection of creatures from the first two Pathfinder Bestiary volumes, and features comprehensive monster lists sorted by level, type, and rarity. It also has detailed sidebars that explain additional lore about the various denizens found in the game. Additionally, the book comes in full color, and has illustrations on almost every single page of the book.
Pathfinder Bestiary 3 will retail for $49.99.
Paizo, Inc. also announced the Pathfinder Beginner Box, a starting rulebook set for use with Pathfinder 2E roleplaying game, for release in November of 2020 (see "Begin an Adventure With 'Pathfinder 2E Beginner Box'").