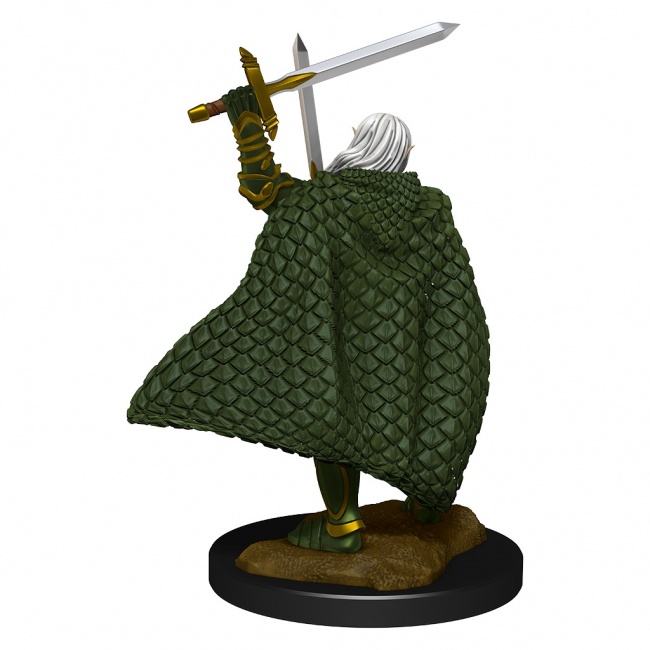 WizKids revealed a wave of seven
Pathfinder Battles Deep Cuts
miniatures packs, for release into in November 2020.
Five of these packs will be two-count miniature offerings that include a high-level and a low-level miniature of the same character type. These miniature sets are highly-detailed with deep cuts for easier painting as well as primed and prepped to paint right out of the box. The five two-count sets are as follows:
Pathfinder Deepcuts: Human Rogue Male
Pathfinder Deepcuts: Elf Fighter Male
Pathfinder Deepcuts: Goblin Rogue Male
Pathfinder Deepcuts: Goblin Rogue Female
Pathfinder Deepcuts: Goblin Fighter Male
These packs will retail for $4.99 each.
The other two miniature packs slated for November 2020 are two elemental figures, Pathfinder Deepcuts: Huge Fire Elemental Lord and Pathfinder Deepcuts: Huge Air Elemental Lord. Both are single-count packs featuring unpainted figures with translucent parts, and require little assembly. The elemental miniature packs will retail for $14.99.
WizKids recently revealed four Pathfinder Battles Deep Cuts miniatures packs, Cultist & Devil, Dullahan, Minotaur Labyrinth Guardian, and Nightmare Dragon, for release into trade in August 2020. (see "WizKids Reveals Four New Monsters for 'Pathfinder Battles Deep Cuts''").
Click on Gallery below for full-size images!