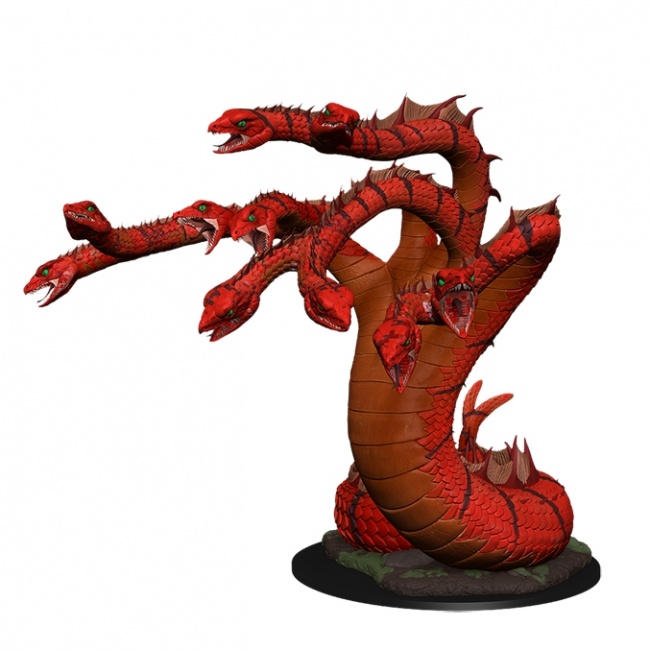 WizKids unveiled three new
Pathfinder Battles Deep Cuts
miniature sets,
Male Elf Magus (Magic User)
,
Hydra
, and
Gargantuan Skeletal Dragon
, to release into trade in March of 2020.
Pathfinder Battles Deep Cuts are highly detailed unpainted figures that come primed, ready-to-paint with little to no assembly required. The new Male Elf Magus (Magic User) miniature set features elf magic users in two different poses. It's a two-count set that retails for $4.99.
There will be two monster miniatures slated to be released with this round of Pathfinder Battles Deep Cuts will be a Hydra and a Gargantuan Skeletal Dragon. The Hydra comes as a one count, unassembled miniature with multiple heads that can be attached to the base miniature's various head stalks. The Gargantuan Skeletal Dragon monster pack also comes with one large miniature that is unpainted. Each of these miniatures will retail for $29.99.
WizKids also released Pathfinder Battles Deep Cuts miniatures this Fall (see "Fall 'Pathfinder Deep Cuts' and 'WizKids Deep Cuts' Minis").
Click on Gallery below to see full-size images!