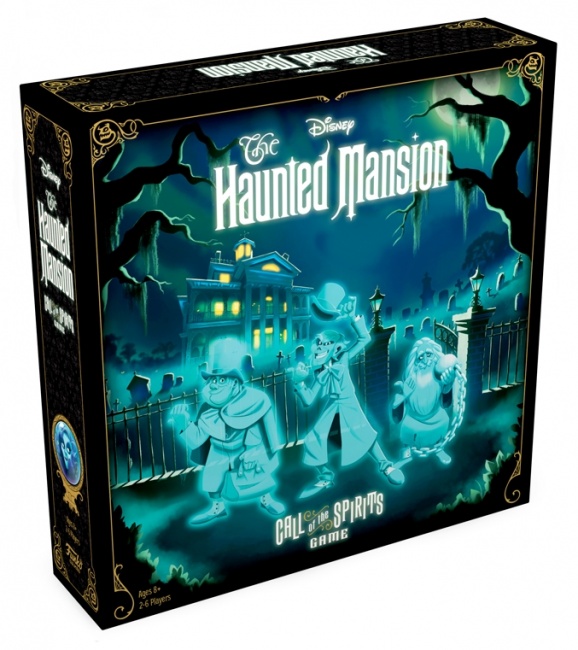 Funko Games will release
Disney's Haunted Mansion: Call of the Spirits Game
, a family board game, into retail in October.
The happy haunts, pop-up ghouls, and Hitchhiking Ghosts are all ready for Halloween fun in this family board game from Funko. Players can explore the iconic rooms of the famous haunted manor in search of spirits. This is a simple press-your-luck style game that features a ghost-bidding system and position misdirection in the form of hallway changes throughout the game.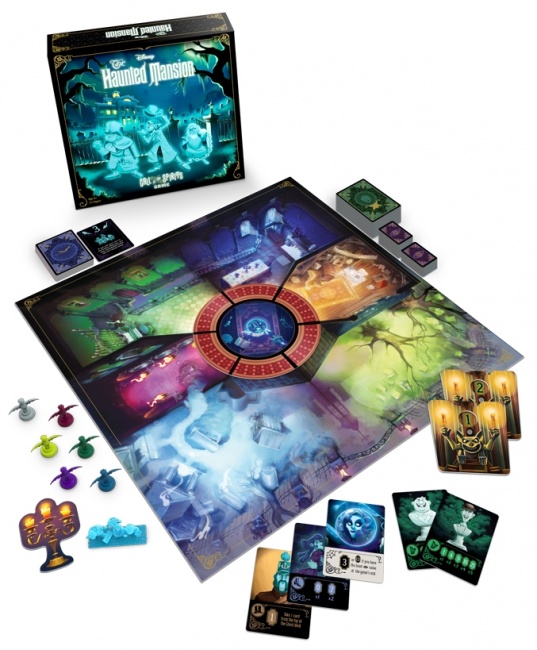 The game box comes with a game board, 6 player movers, 6 reference cards, 2 bid clocks, a Hitchhiking Ghosts deck and token, a Ghost deck, a Haunt deck, a first player marker, and instructions. It is for two to six players, ages 9 and up, plays in 30 minutes, and will retail for $24.99.
Mondo Games also recently revealed a Disney board game for full retail release in October (see "Mondo Games Unveils 'Disney Shadowed Kingdom' ").