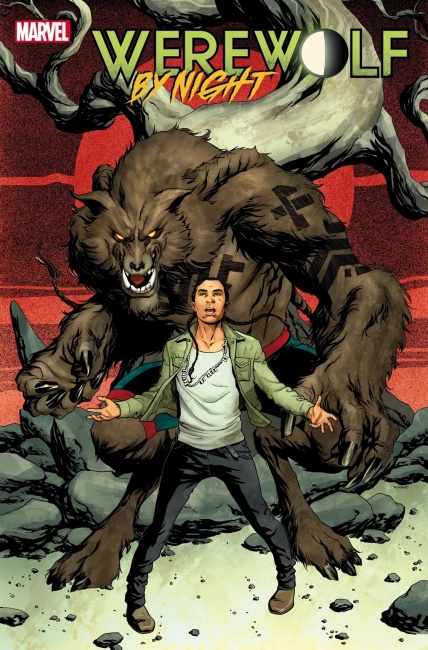 Marvel Comics revealed
Werewolf by Night #1
, the first issue of a new comic book miniseries co-authored by rapper Taboo from the Black Eyed Peas musical group, for release on October 21.
Taboo, alongside co-writer Ben Jackendoff, has officially tried his hand at penning comics, and is set to unleash a new hero on the Marvel Universe. The story in set in small Arizona town where a young man named Jake is dealing with the effects of a family curse. A mysterious corporation is threatening his people, and the challenge of protecting them leads to a confrontation with Red Wolf.
Taboo had the following to say about the new book:
"I'm half-Hopi and half-Mexican, so we pulled a lot from my personal experience to implement that in our storytelling," said Taboo. "The cool thing about this story is that although there's a Native perspective to it, it's not a Native story. This kid is dealing with becoming a werewolf and it's inclusive to everyone, and there's bits and pieces for everyone to take away their own personal motivation."
The art for this book is provided by Scott Eaton, and the cover art is done by Mike McKone. It will be a four part miniseries which will continue monthly after its first issue into 2021.
Marvel Comics also announced S.W.O.R.D. #1, a new space age X-Men title written by Al Ewing (see "'Immortal Hulk's Al Ewing Launches Mutantkind Into a Space Age With Latest 'X-Men' Title ").
Click on Gallery for full-size cover image!