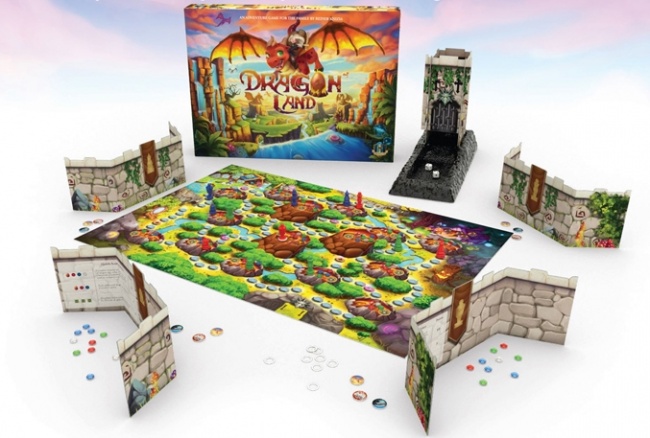 Gamelyn Games announced that they will release a new edition of
Dragonland
, a family board game by Reiner Knizia, on October 6.
Dragonland was first published in Germany by Ravensburger and then by Rio Grande Games, but now, Gamelyn has picked it up for a new, updated edition. The basic premise of Dragonland is that players help Dragons protect their eggs and treasure before devastating volcanoes erupt. The restored edition of this game features a kid-friendly makeover of the artwork, an updated board and pieces, and more.
The game box with 12 Companions, 12 Magic Rings, 4 Vaults, 2 Destiny Cubes, a Tower of Destiny, 18 Dragon Eggs, 57 gemstones, 36 tokens, a game board, and a rulebook. This game is for two to four players, ages 9 and up, plays in 45 minutes, and will retail for $30.00.
Iello USA is also releasing a Knizia board game, Schotten Totten 2, in November 19 (see "Iello USA Announces 'Schotten Totten 2'").