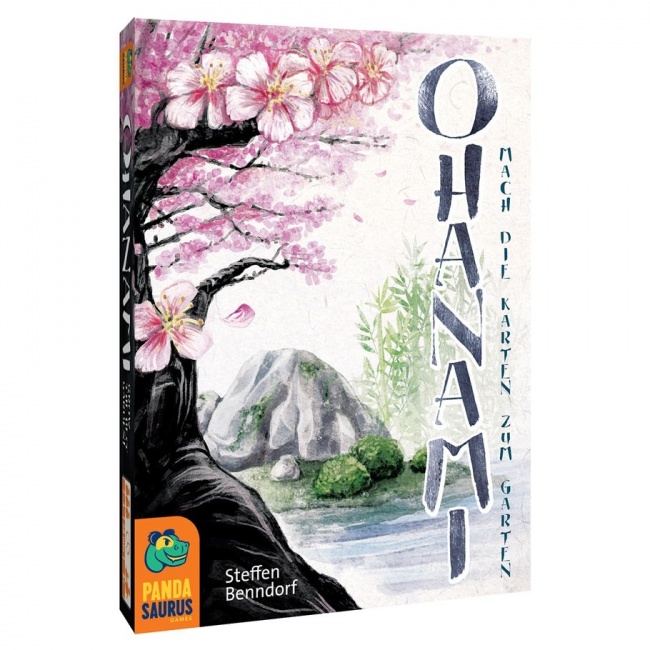 Pandasaurus Games announced
Ohanami,
a card drafting game designed by Steffen Benndorf, on October 28.
In Ohanami, players create up to three cherry blossom gardens by using the various motiffs depicted on cards. Each card has a different value, and the motifs must be arranged in numerically-ordered columns. Players draft cards by passing unwanted cards onto their opponent, and then use the cards in their hand to build up their columns. The game lasts three rounds, and the player with the most points, after their cherry blossoms bloom, is the winner.
The game box comes with 120 cards, a scorepad, and a rulebook. It is for two to four players, ages 8 and up, plays in 20 minutes, and will retail for $14.95.
Pandasaurus Games also unveiled The Game: Quick & Easy, another card game designed by Steffen Benndorf, for release on October 14 (see "Pandasaurus Games Unveils 'The Game: Quick & Easy'").