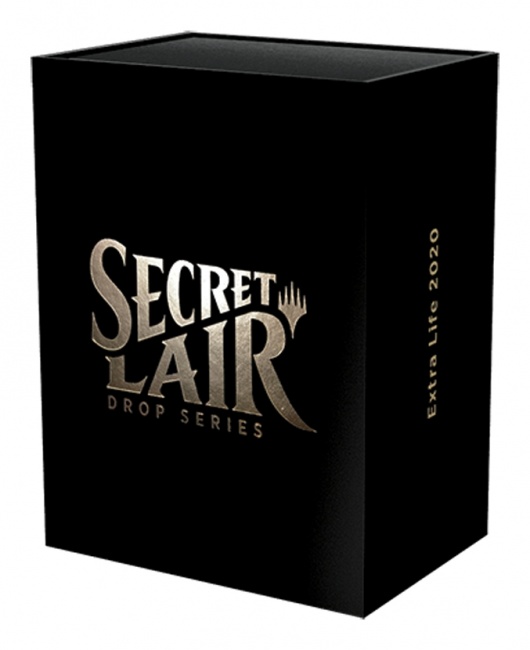 Wizards of the Coast has revealed
Secret Lair: Extra Life 2020
, a card set for
Magic: The Gathering
that will be sold to raise money for Extra Life, for direct sale on November 6-9.
WotC has unveiled its annual fundraising effort for Extra Life, an organization benefitting Seattle Children's Hospitals. Last year, they dropped a direct sale My Little Pony crossover set for Magic: The Gathering (see "'My Little Pony' 'Magic: The Gathering' Card Set Will Be Sold To Raise Money For Extra Life Charity"). This year, their game plan is a little more straightforward, and they've revealed a set with four foil Commander-staple reprints with new artwork: Teferi's Protection, Amulet of Vigor, Collected Company, and Consecrated Sphinx.
This drop with run $60.00, $30.00 of which will be donated to Extra Life. Alongside the Secret Lair drop, Ultra PRO will offer playmats featuring the artwork from the cards for $21.99 on their web shop. Each playmat purchased will result in a donation of $16 to Extra Life as well.
For more information on Magic: The Gathering releases, check out our release calendar (see "'Magic: The Gathering' Release Calendar for 2020/2021").
Click on Gallery below for full-size images!