An ICv2 Release.
The sessions for the comics track of the ICv2 Insider Talks Livestream, planned for 2:00 p.m. to 4:30 p.m. ET on Thursday, October 29, include the ICv2 White Paper, a conversation on creating and distributing COVID-era comic stories, insights on 2020 from NPD from its vast data resources, and a conversation with Keith Knight, whose comics with racial justice themes were the inspiration for the new Hulu series
Woke
, which he co-wrote.
ICv2 Insider Talks 2020 – Livestream is an invitation-only event for business professionals from all parts of the business, including retailers, wholesalers and distributors; publishers; creators; librarians and educators; licensees, licensors, and marketers; tech executives; and press.
If you are a business professional and would like to attend the event, email:
Conferences@ICv2.com
.
If you are press and would like to cover the event, email:
Conferences@ICv2.com
.
ICv2 Insider Talks Livestream – Comics Track: 2:00 p.m. ET – 4:30 p.m. ET

ICv2 White Paper
ICv2 CEO Milton Griepp will present a special ICv2 White Paper, examining the comics and graphic novel business leading into and during the COVID pandemic, helping to understand how trends were affected by the disruptions of 2020.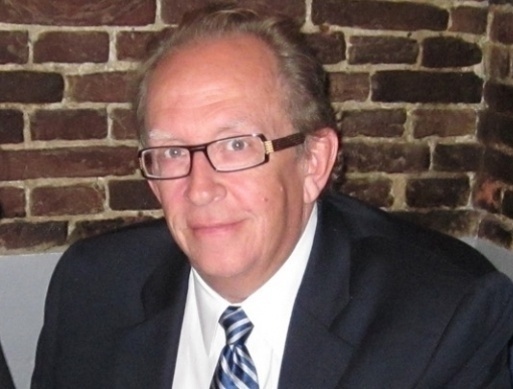 Milton Griepp is the founder and CEO of ICv2, which covers the Business of Geek Culture, and consults on geek culture business topics. He was previously CEO of early geek culture e-commerce retailer NextPlanetOver, and was co-founder and CEO of Capital City Distribution, one of the largest distributors of comics and pop culture products through the formative years of the comic store channel. He's served on the boards of directors of comiXology and the Comic Book Legal Defense Fund.
Creating and Releasing Comics for the COVID Era
ICv2 columnist and author Rob Salkowitz will interview AWA CCO Axel Alonso and comic writer and journalist Ethan Sacks about the real-time comics journalism of
Covid Chronicles
, a series of webcomics published on the NBC News site beginning in the early days of the pandemic and now about to be collected in book format.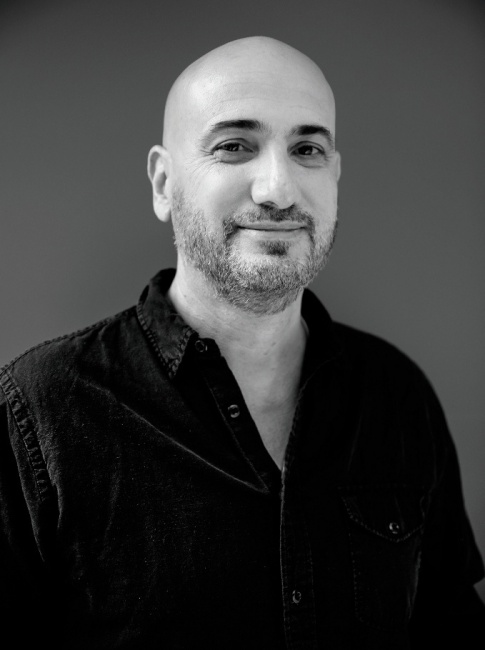 Axel Alonso has taken the creative reins behind AWA Studios' upcoming launch, as their Chief Creative Officer, working to build a brand new superhero universe built from the ground up for a 21st century audience. In the face of both extensive praise and an onslaught of conservative backlash, Alonso spearheaded Marvel's efforts to revitalize and diversify their superhero lineup, including driving the creation of Miles Morales Spider-Man, Kamala Khan Ms. Marvel, Jane Foster Thor, along with publishing a controversial western comic about a gay cowboy, and bringing on National Book Award winner and MacArthur genius Ta-Nehesi Coates to write
Black Panther
. Alonso was Executive Editor and Editor-in-Chief at Marvel.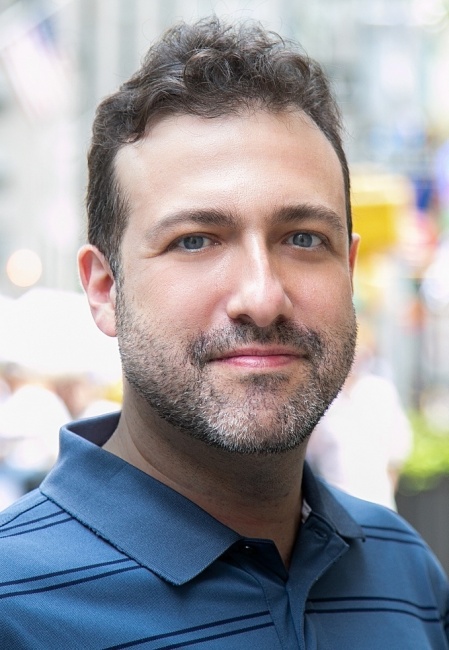 Ethan Sacks is best known in comics as the writer of Marvel's
Old Man Hawkeye, Silver Surfer, Old Man Quill, Star Wars: Galaxy's Edge, Star Wars: Rise of the Skywalker: Allegiance
and
Star Wars: Bounty Hunters
. Before his career change to writing comics three years ago, Sacks was a 20-year veteran at the
New York Daily News
, covering film and geek culture, a role in which he interviewed everyone from Affleck to Zhang Ziyi. His biggest scoop was Marvel's decision to kill off Captain America, an exclusive picked up by 4,000 outlets around the world.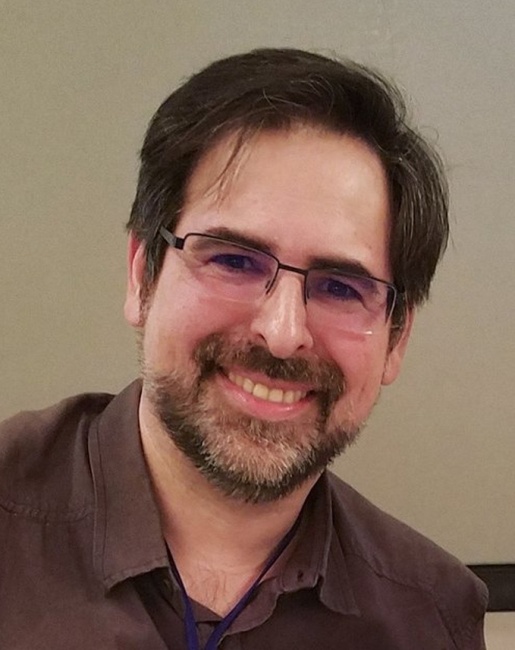 Rob Salkowitz is an author, educator and consultant focused on media, entertainment, comics and pop culture. He is senior media contributor at Forbes and a long-time columnist for ICv2. He is author, co-author or editor of six books including
Comic Con and the Business of Pop Culture
and
Comics and Economics: The Shadowy World of Capes, Cowls and Invisible Hands
. He advises clients worldwide on engaging with the pop culture audience and understanding the comics medium. Salkowitz teaches in the graduate school of communication at the University of Washington in Seattle, where he lives and works.
Consumers, Comics, and COVID-19 – 2020, A Most Unusual Year
On one hand, comic categories, especially Kids' Comics and Graphic Novels, and Manga, continued to show strong signs of growth in 2020 in the trade book market. At the same time, no sector of the Trade books market is as disrupted during the pandemic crisis, and a holiday season unlike any other is almost upon us. Join NPD Executive Director of Business Development at the NPD Books practice Kristen McLean as she uses NPD's POS, streaming data, and wider consumer data to help us understand exactly what happened in 2020, what kinds of trends were accelerated by COVID-19, and what the outlook for 2021 looks like in a cross-platform future.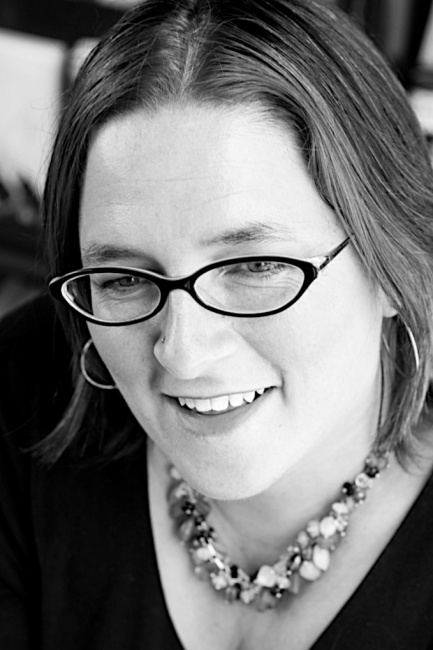 Kristen McLean is the Executive Director of Business Development at the NPD Books practice, the team behind NPD BookScan. Kristen is also the primary Books Analyst within NPD's larger Entertainment practice, and she has been a major driver in expanding NPD BookScan's coverage of the comic and graphic novel market. A twenty five year veteran of the publishing industry, Kristen speaks broadly to entertainment industry leaders about trends in books, media, and retail culture, and she is deeply interested in the confluence of emerging consumer behavior, technology, literacy, and generational shift in the Digital Age.
Comics, TV, and Racial Justice in the COVID Year
Harvey Award-winner Keith Knight has been creating his comics for print and online outlets since the early 90s, with collections released from a variety of publishers and self-published. Now
Woke,
the TV series he inspired and co-wrote about a Black cartoonist whose life is changed by an encounter with the police has dropped on Hulu, in a year defined by COVID and by the reckoning with racial justice issues brought to a head by the police killing of George Floyd. The timing of
Woke
seems tailor-made for 2020, but Knight's been raising the same issues throughout his career.
PW
Senior News Editor Calvin Reid talks to Knight about his comics, the ways he's reached his audience, how that led to the show, and what he's planning next.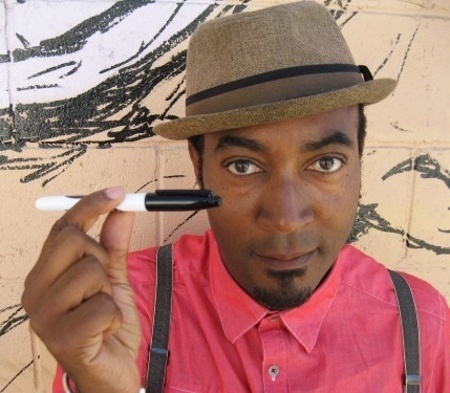 Keith Knight is many things to many people–rapper, social activist, father and educator among them. He's also one of the funniest and most highly regarded cartoonists in America, and the creator of three popular comic strips:
the Knight Life, (th)ink
, and the
K Chronicles
. Keith Knight is part of a generation of African-American artists who were raised on hip-hop, and infuse their work with urgency, edge, humor, satire, politics and race. His art has appeared in various publications worldwide, including the
Washington Post
, Daily KOS,
San Francisco Chronicle
, Medium.com,
Ebony, ESPN the Magazine, L.A. Weekly, MAD Magazine
, and the
Funny Times
.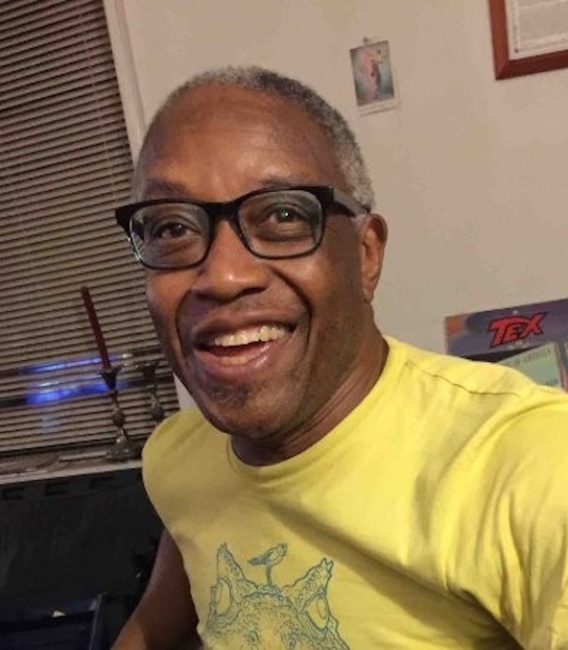 Calvin Reid is Senior News Editor at
Publishers Weekly
with responsibility for comics and graphic novel coverage. He is also co-editor of
PW Comics World
, the magazine's e-mail comics newsletter.
This invitation-only event will include two tracks of short talks with Q&A on consecutive days: one on the business of hobby games; and one focused on the business of comics and graphic novels. For more information,
click here
.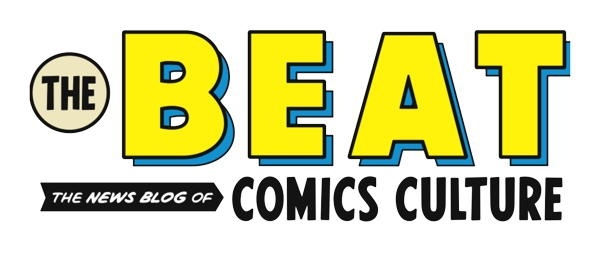 Sponsored by The Beat
The News Site
of Comics Culture
If you are a business professional and would like to attend the event, email:
Conferences@ICv2.com
.
If you are press and would like to cover the event, email:
Conferences@ICv2.com
.