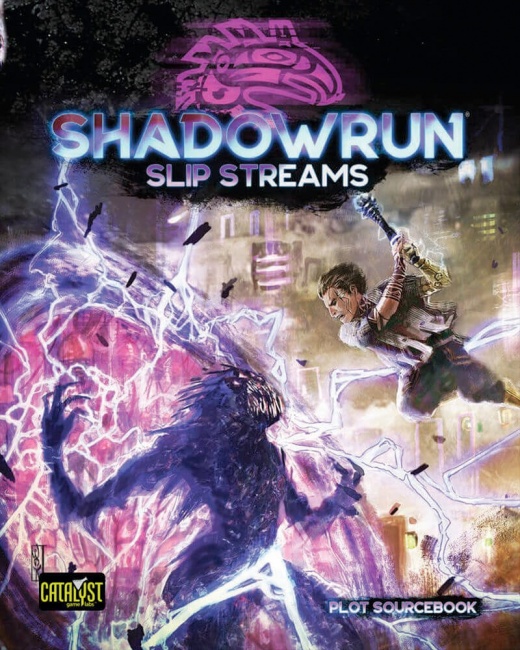 Two new resources for the
Shadowrun, Sixth World Edition
role playing game will be released by Catalyst Game Labs into the trade in November:
Slip Streams
and
Gun Rack.
Building on the events described in Cutting Black (see "Catalyst Game Labs Will Release 'Shadowrun: Cutting Black' into Trade"), Shadowrun Slip Streams is a "plot book" that describes the aftermath of those events and the return of members of III Corps. Reality itself is unwinding and time itself seems to be changing. MSRP is $49.99.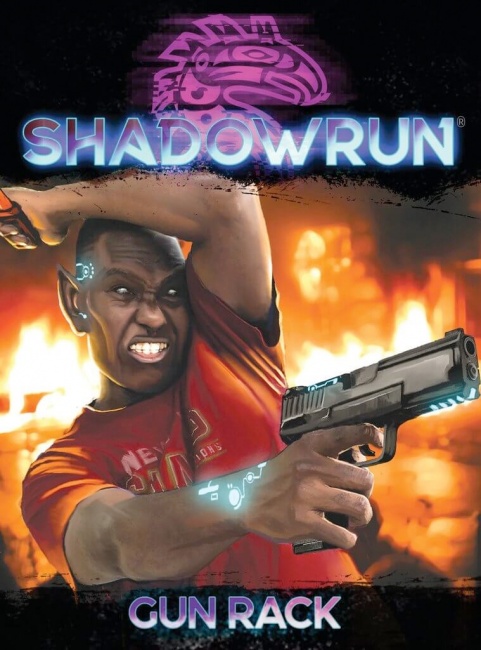 Shadowrun Gun Rack
is designed to help streamline combat in the game by providing important game stats on handy cards. The set includes 55 cards depicting a variety of weapons, from guns to swords and more. Each card has artwork showing the weapon and a rules reference describing the weapon's ranges, common modifications, and other useful information. Includes weapons from
Shadowrun, Sixth World
and
Firing Squad.
MSRP is $14.99.
Shadowrun, now in its sixth edition, continues to be a mainstay in the role playing hobby, ranking #3 on ICv2's list of top-selling RPG's as recently as last autumn (see "Top 5 Roleplaying Games--Fall 2019").