Yen Press announced eight new manga licenses last Friday, along with a few prose novels. All are scheduled for April 2021. Here's the rundown: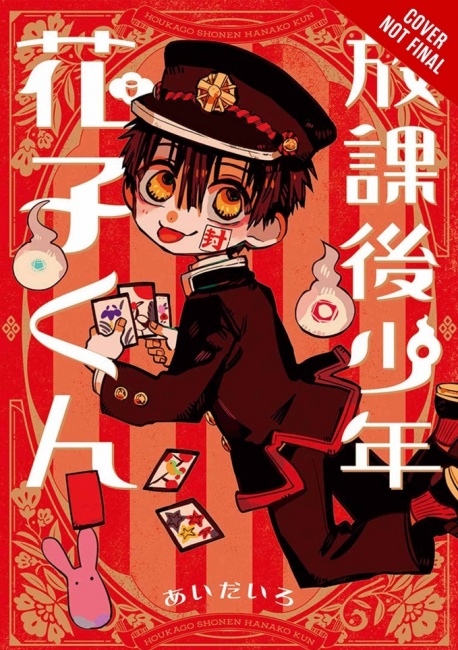 Afterschool Hanako-kun
: This is a comedy spinoff of the comedy manga
Toilet-bound Hanako-kun,
so you can expect double the laughs. The stories feature the after-school activities of the lead characters.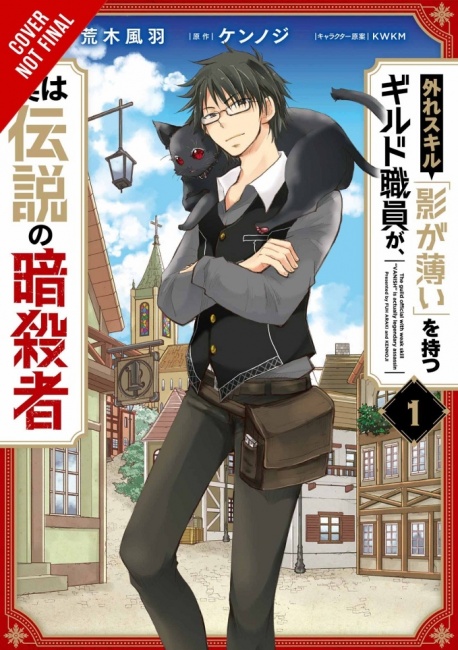 Hazure Skill: The Guild Member with a Worthless Skill Is Actually a Legendary Assassin
: This falls into a category I like to call "slacker fantasy," where the hero has high level skills but just wants to chill out and live an easy life. (A great example of this is
I've Been Killing Slimes for 300 Years and Maxed Out My Level
.) The catch is that when you're super powerful, everyone wants to fight you, as this assassin will eventually find out. The manga will be available in April 2021.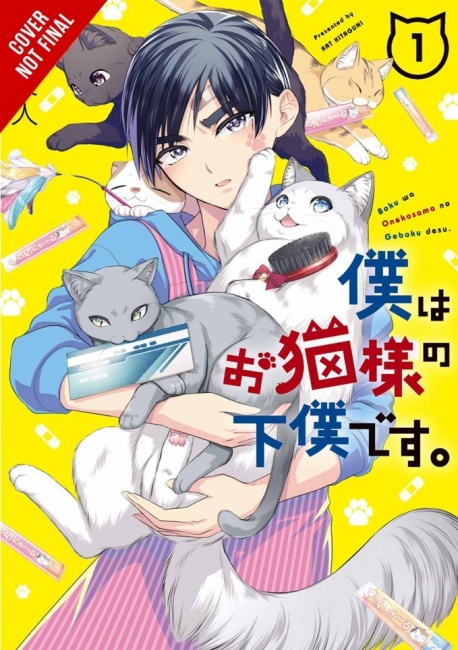 I'm the Catlord's Manservant
: Cat manga are perennially popular, and this one goes the extra mile by articulating in the title what every cat owner feels. The story behind it is a bit more literal: A teenager's parents die, leaving him saddled with their massive debts, so he gets a job taking care of cats in some sort of cat residence. Expect slapstick comedy and plenty of cuteness!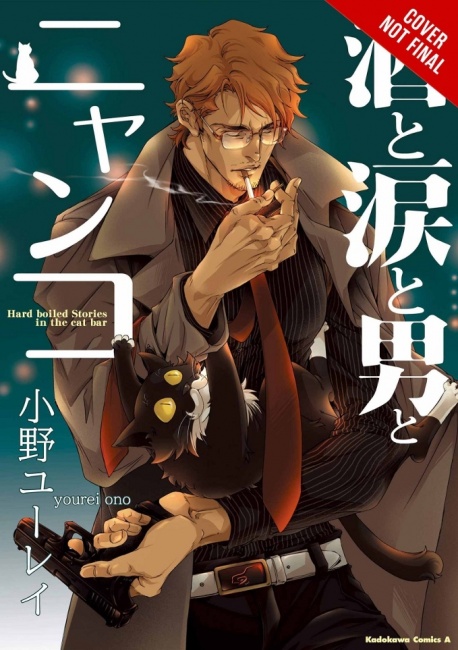 Hard-boiled Stories from the Cat Bar
: Of course, cat manga don't
have
to be cute and funny. After all, Junji Ito did one. It's hard to know how much of this one-volume chat-noir manga is tongue-in-cheek, but it seems to focus on the emotional bonds between cats and their tough-guy owners so take that as you will.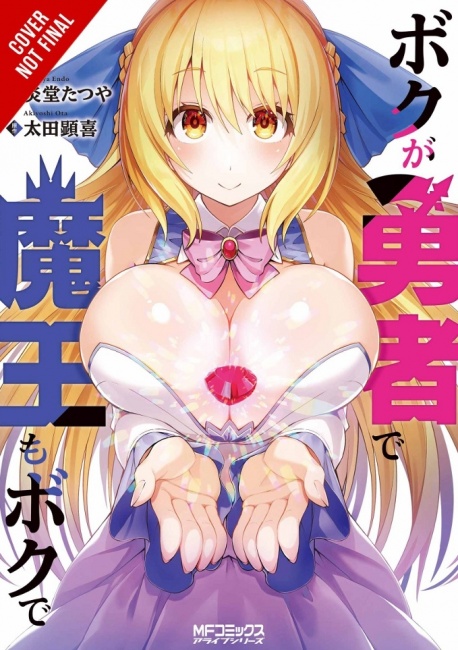 I'm the Hero, But the Demon Lord's Also Me
: A young man is jolted out of his everyday life by the appearance of a woman from another world who believes he is the hero she's been looking for in this otherworldly harem manga.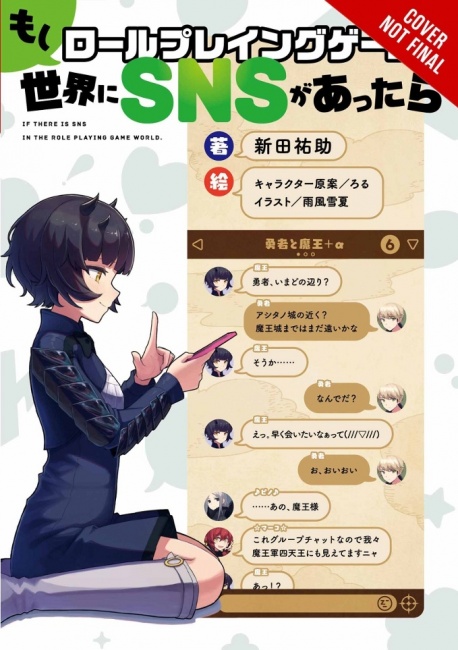 If the RPG World Had Social Media
: The sick burns are real in this manga (Yen has also licensed the light novel) that envisions a world in which the teenage hero and does battle with the demon lord via text message.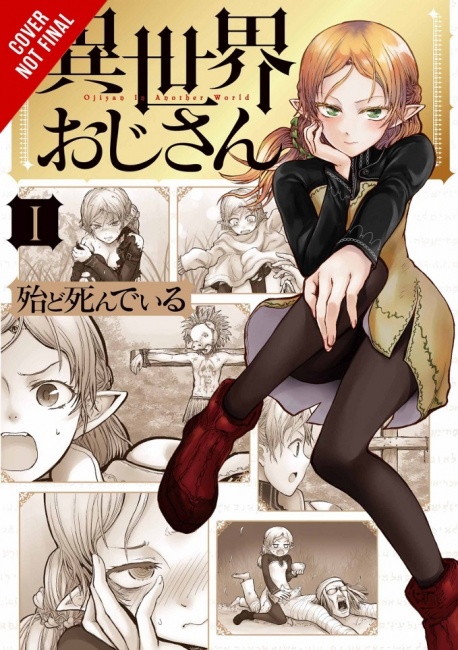 Uncle from Another World
: Yen publishes a lot of isekai manga, in which the main character is reincarnated or transported into another world. This is the first to answer the question: What happens after that? It's the story of someone who wakes up from a coma with tales of all sorts of adventures he had in another world.
Your Turn to Die: Majority Vote Death Game
: No, it's not about the election. This is a horror manga, apparently, about two friends who are abducted as they walk home at night and wake up strapped to tables somewhere; this makes the title seem rather ominous, at least for them.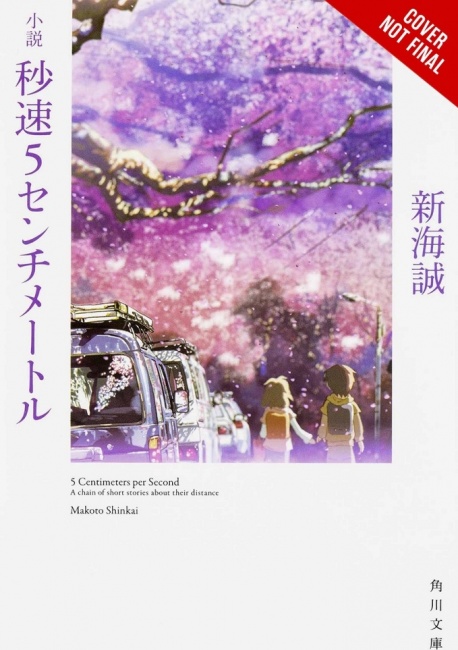 Yen also announced it will publish the novel adaptation of two Makoto Shinkai films,
Children Who Chase Lost Voices from Below
and
5 Centimeters per Second,
which will be released in a single volume, and the light novel
The King of Death at the Dark Palace
.
Click Gallery below for full-size images!