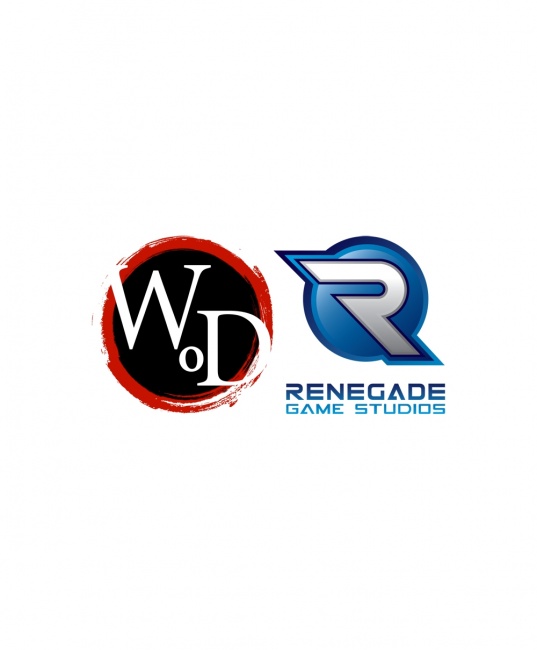 Renegade Game Studios has been named a TTRPG publishing partner for the World of Darkness brand by Paradox Interactive.
After their recent collaboration on Rivals (see" Renegade Game Studios Reveals New 'Vampire: The Masquerade' Card Game ") and their publication of Werewolf: The Apocalypse 5E (see "Hunters Entertainment to Publish 'Werewolf: The Apocalypse 5E'"), Paradox Interactive's World of Darkness brand manager Sean Greaney has decided to take their relationship a step further and allow Renegade to publish new material for Vampire: The Masquerade and other properties within the World of Darkness catalogue.
"Renegade and World of Darkness work closely together on Vampire: The Masquerade - Rivals and the team provided their passion for our brands and alignment with our values in that collaboration," Greaney said of the expanded partnership. "Our joint goal is to ensure that there will be no disruption of service for fans looking to get their hands on Vampire: The Masquerade 5E books."
It was also revealed that World of Darkness will be bringing its IP development in-house, and they have placed White Wolf veteran Justin Achilli at the helm of that effort as the World of Darkness Creative Lead. Achilli will be in charge of creating the foundation material for stories set in the World of Darkness for different forms of transmedia content.
However, it was unclear what impact, if any, this announcement had on other publishers who are currently producing World of Darkness 5E-related material. Onyx Path Publishing still has Cults of the Blood Gods scheduled for a May 2021 release into retail (see "The Twisted Horror of Vampire Faiths Unveiled In New 'Vampire: The Masquerade 5E' Sourcebook"), and there was no word on any changes to the status of Modiphius Entertainment's deal to publish the Vampire: The Masquerade 5E RPG products (see " Slate of New 'Vampire: The Masquerade 5E' Products Set").