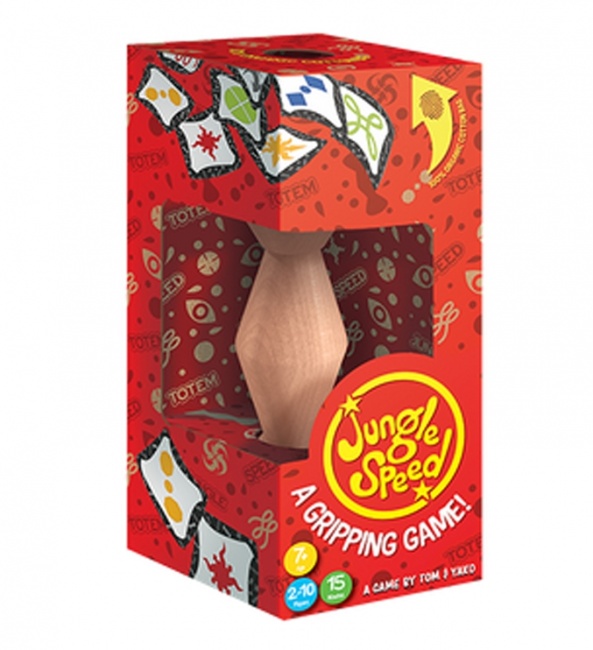 Asmodee USA unveiled
Jungle Speed (Eco Pack)
, a matching game by Zygomatic, for release into U.S. trade on December 4.
This new edition of Jungle Speed features eco-conceived packaging that is made without use of plastic. In this game, players try be the first to snap up the Totem after a card they revealed from their hand matches somebody else's at the table. It's a fast, on-the-go game that tests the reflexes of all of the players involved. The game box comes with 70 cards, a wooden totem, a bag, and a rulebook.
This game is for two to ten players, ages 7 and up, and plays in 15 minutes. It will retail for $14.99.
Asmodee USA will release Fake That!, a new quiz game, into U.S. trade on December 4 (see "Asmodee USA Will Release 'Fake That!' Into U.S. Trade").